Grace and Frankie
by Sofia - in Random
Season 4 of Grace and Frankie starts on Netflix today. Can we all just take a little moment and look at Garce´ s fabulous country club lady style. She is always well put together and her hair, nails and make up are meticulously applied even if she is in her sportswear. So American… but I love it! Jane Fonda looks as good as ever!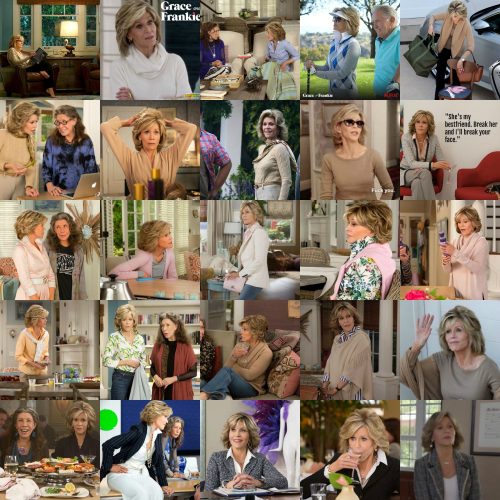 I love series like The Crown or Downton Abbey. I´m a huge fan of Miss Marple and Hercule Poirot. But I also enjoy light comedies like The Modern Family or Frankie and Grace. Some of my all time favourite series also include The Sex and the City, Gilmore Girls and Suits ( for the handsome men in well cut suits!).
What do you like watching? Mad Men? The House Of Cards? Game of Thrones? Gossip Girl? Friends?
Lattemamma