The blog is unfortunately taking second chair this week as last weekend I was busy hosting & this week working. But I promise to share plenty of pictures on Instagram from our trip to Paris. Our little 4 day vacation coincides with Paris fashion week!
And I am also very excited as the coming week we get keys to our new apartment and start "demolition" leading to the renovation. I'm still at the stage where I'm eager & super excited. But as we all know at some point it will change to frustration ( " will it ever be ready" " how will I choose the right handles" " why does this lighting cost gazillions"). I have renovated before, I know how it goes. But in the end it will hopefully be worth it. And at the moment the excitement is still my number one feeling. We have not had so many big life changes for years so it's about time to start something new.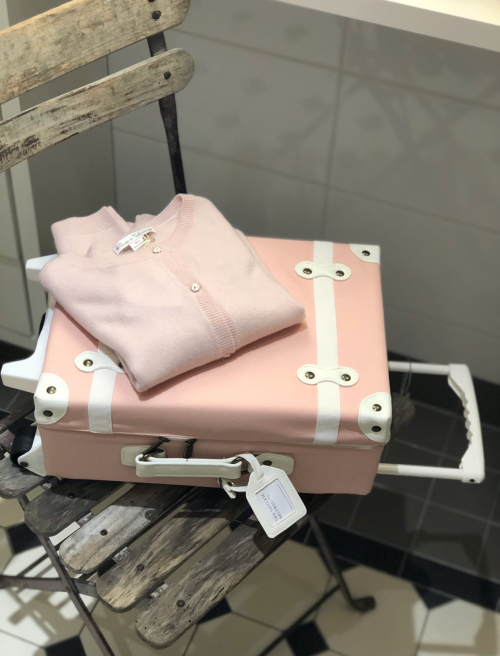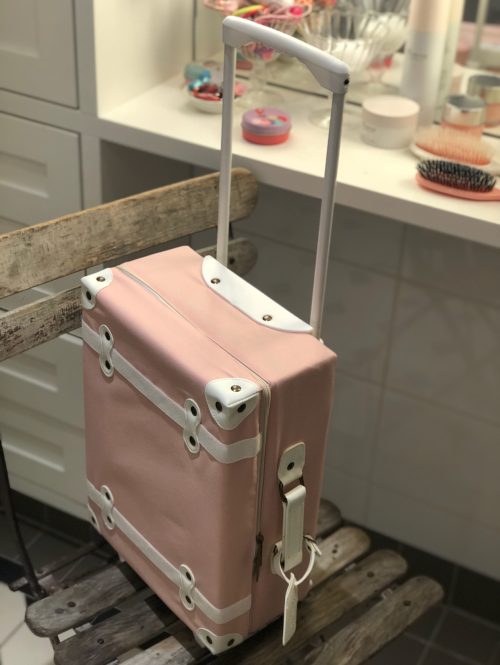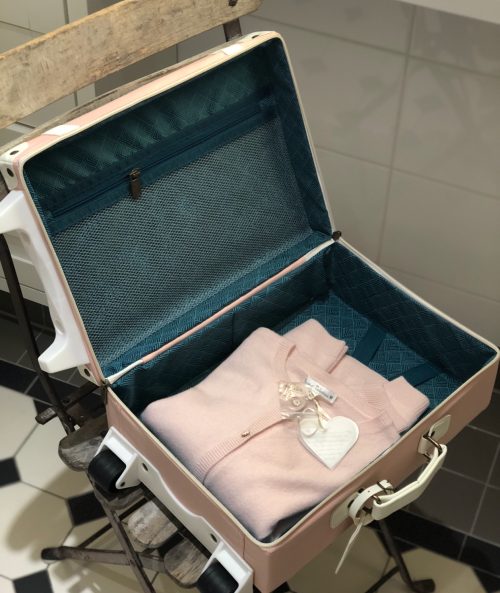 I hope you have the best weekend! I can tell you Bubble Gum is so thrilled her trip is finally here. Her pretty Olliella suitcase came & we are giving it to her in Friday night as a pre- birthday present! It's so cute and elegant. Bubble Gum is also getting this perfect baby pink Oscar & Valentine cashmere cardigan I bought from Youngest Fashion. She will absolutely love it I'm sure. We are hiding it in the  wheelie and wrapping the whole thing with a large bow. She will be such an elegant little lady at the airport.
Enjoy & remember to follow our adventure on lattemammanblogi Instagram!
Lattemamma
p.s. I took the pictures secretly in the bathroom as Bubble Gum was on her way home from ballet and I did not want to risk it…
p.p.s. Youngest Fashion had a great selection of sizes in all colours on the cashmere hoodie with a zipper that is one of the most used item in our household. My girls love zippers and hoodies and the cashmere makes it a " mommy approved" item. Soft, warm, comfortable, cute and easy to wear. Goes with anything from leggings & sweatpants to proper pants. I wish we had them in pink and baby blue too!