Oh heavens
by Sofia - in Random
… it took me a while to get back to you. But how sweet was the trip to Paris! I hope you tagged along on Instagram as we had an amazing time with my mom and Bubble Gum. Although horror of horrors she says she prefers London ( I love london too, so not really…).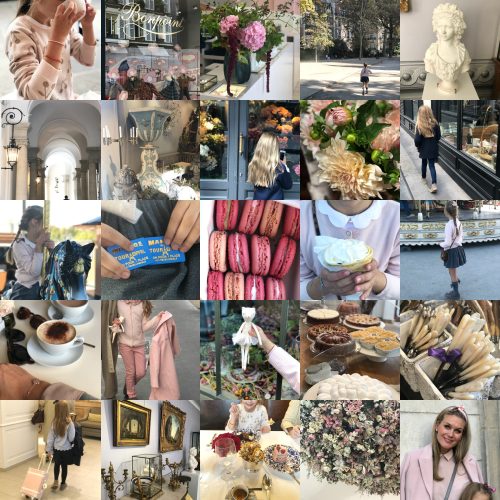 Have you been up to anything exciting lately? We got our keys to the new place and I shared a few snaps on my Insta stories. It looks empty and full of prospects! The house was last renovated in the 90´s, I think, so it definitely needs a bit of an update. And as for us we will tear down some walls to build two larger bathrooms, a big kitchen & pantry for me and a walk in closet is also needed. What am I most excited about the project? The pantry! I´m not kidding. I have a feeling the whole kitchen will be pretty nice. At least it´s bigger than my first apartment ( which was pretty small). But as you know the kitchen is the heart of the home and at least in our house it is always where everyone ends up being. Seriously, I hosted a Sunday lunch a few weeks ago and I had a hard time getting the good people out of my kitchen and in to the dining room. So might as well have more space to fit the groupings in there. ( side note… I have a feeling I may have invented 3 english words so far that do not exist). I´m also pretty excited about getting to decorate two separate girls rooms. Except we had a nice concept and colour co-ordination going on for Bubble Gum´s room and last night she informed me that she has decided to want powder pink candy stripe wallpaper after all. Great!
She has been changing her mind with her birthday party theme twice already too. Now we are sticking with the third theme that is going to see the new (Winnie the Pooh) Christopher Robin movie with the girls from her class! The trailer seems adorable! Also very very much looking  forward to seeing the new version of Mary Poppins in December. Oh it looks so promising!
Hope your week is off to a good start! I have today off and will spend it wisely doing many many things that need to be done.
Have a great start to your week! 
Lattemamma