I feel like I´ m here apologising about my absence all the time! Finally some posts coming up. First the tea party!
You may remember that we have a standing yearly tradition to host a tea party to our daughters with my friend. Every other year in our home and every other in theirs. When the girls are old enough we will take them to have proper afternoon tea in London. This year was our turn to host again. We had a bit of an english countryside rose tea party. More relaxed and less fancy than our first one ( next time I think we will do a French tea party…). Here are some pictures I snatched on my phone ( the battery had died on my camera and I did not want to hold the party until it was alive again and ready for action).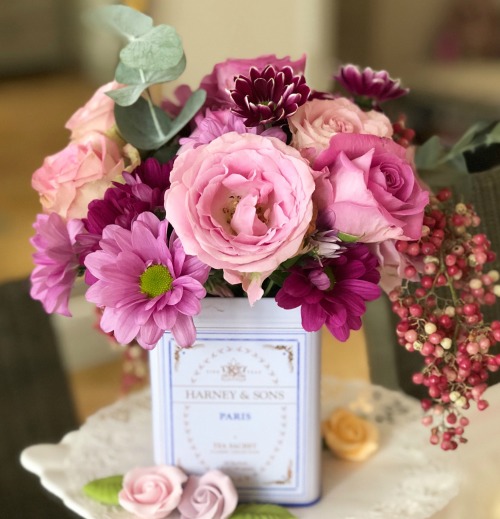 This year I made the flower arrangements myself. I think they turned out really well and these lasted for a very long time. I made them in to a flower sponge.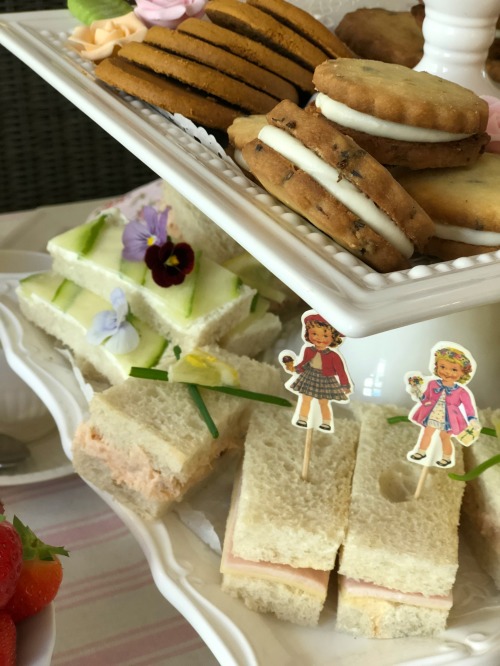 Finger sandwiches. I used the Goop smoked salmon dip on the ones in the middle. You can find the recipe on the blog. So delicious.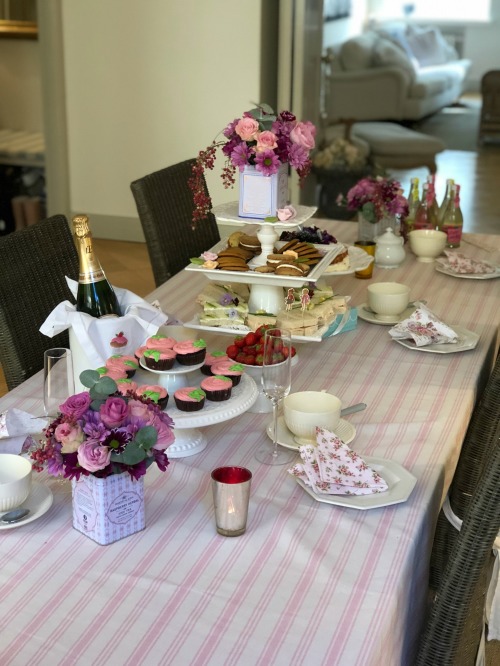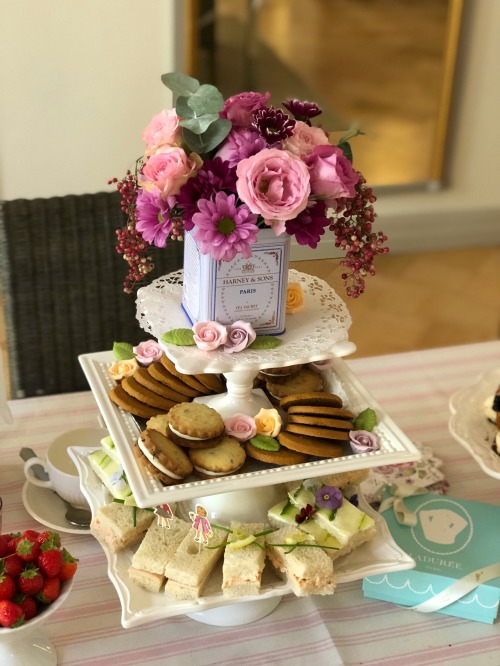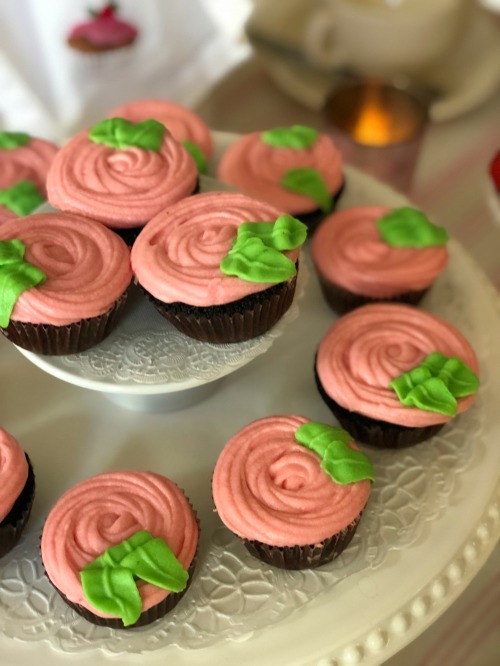 Not the prettiest cupcakes I ever made but they were delicious!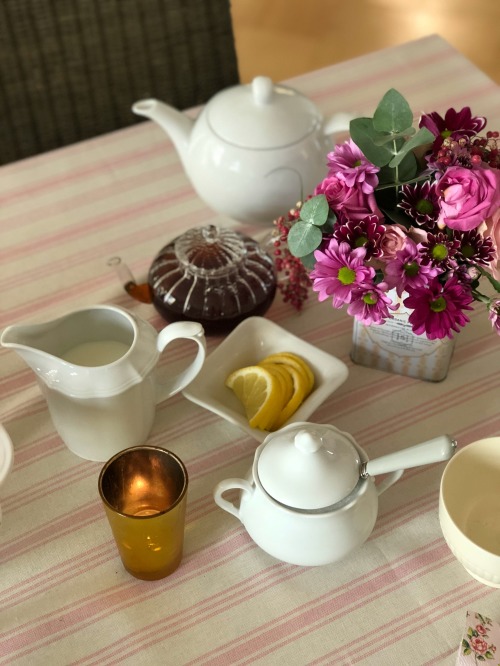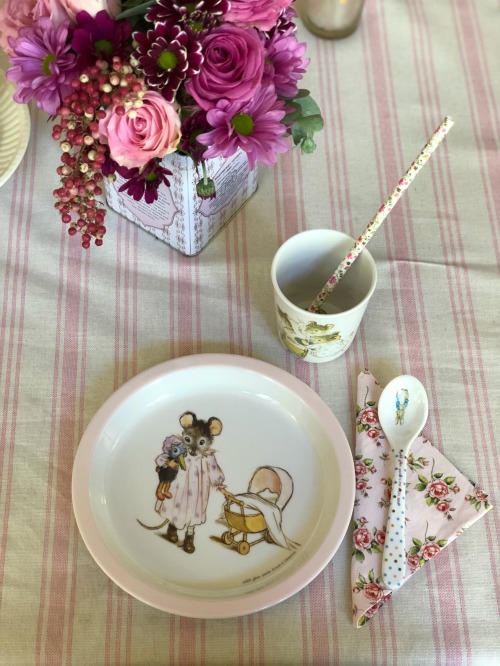 A special table setting for my goddaughter who just turned 2. I love the Ernest & Celestine dishes from Nona K. The perfect christmas present for a godchild too.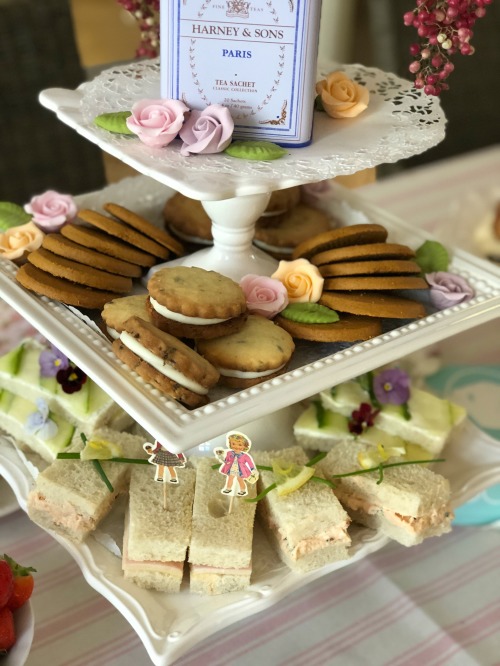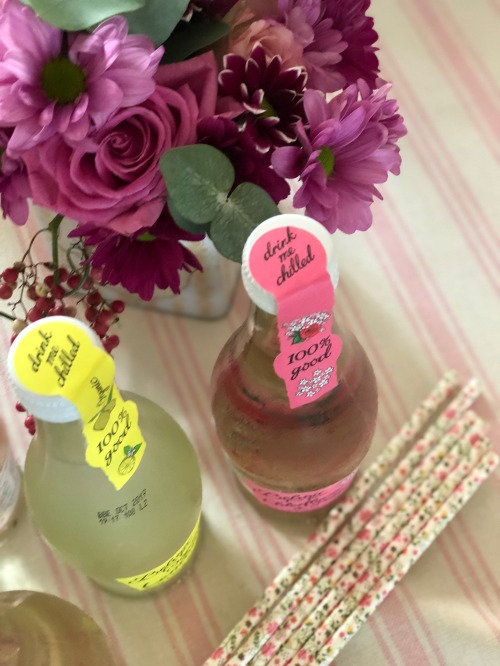 Pretty soda and pretty floral straws but not one good picture of them. So you get this.
I baked a Victoria Sponge Cake. Love a good classic.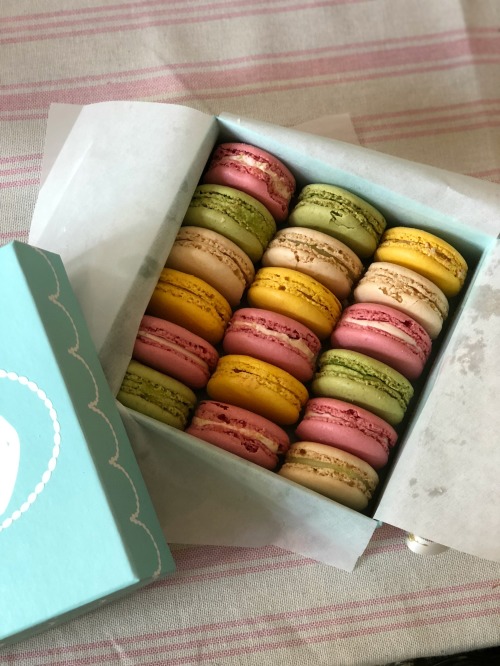 Macarons straight from Paris!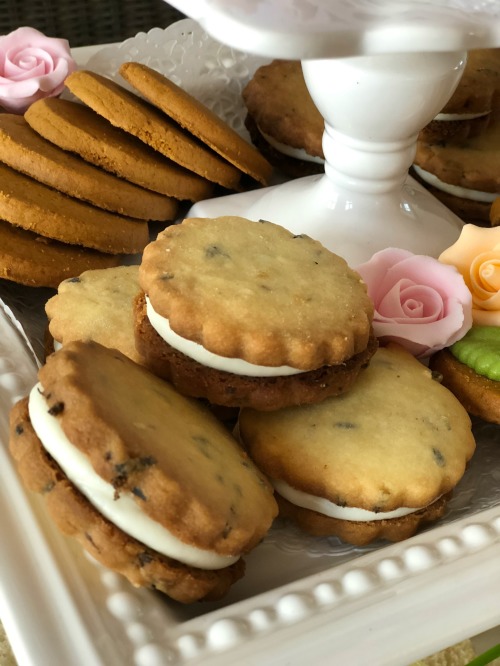 These lavender shortbreads with lemon filling were the most delicious thing. But for the weirdest reason the lavender I had bought from Dean & Deluca had some small pebbles inside so we were lucky no-one broke a tooth. I will share the recipe soon!
I hope you have a lovely start of the week!
Lattemamma