Saimme Nona K´lta testiin aivan ihanat Noa Noa miniaturen villa-asut joihin kuuluu villatakit ja villahousut. Juuri täydelliset asut tanssitytöille, he vetävät nämä balettipuvun ja – sukkisten päälle matkalle ja mitään muuta ei tarvitsekaan, kun hyppää auton kyytiin. Asut ovat mukavat ja lämpimät. Ne sopivat tietenkin ihan mihin tahansa muuhunkin käyttöön ja nämä pakataan myös aivan varmasti hiihtolomalla mukaan laskettelureissuun. Villatakit sellaisenaan ovat kauniit minkä tahansa asun kanssa ja villahousut ovat olleet käytössä myös mukavina kotihousuina. Haaveilen talveksi myös Noa Noan aluskerrastoista tytöille, jonka ulkopinta on 100% villaa ja sisäpuoli 50% villaa ja 50% puuvillaa. Lämmin, mutta ei kutiava pitkähihainen paita ja kalsari olisi kyllä aivan varmasti oiva pakkaspäivinä, vaikkapa juuri rinteessä, tai ihan vaan koulun pihalla iltapäiväkerhossa vaatteiden alla, niin ei tarvitse palella. Ajattelen jo kylmiä ja pimeitä iltapäiviä kun lapset leikkivät ulkona pitkään. Itse ainakin aina ajatuksissani silloin toivon heille ylleen jotain lämmintä ja mukavaa jossa on hyvä liikkua, ei tule hiki eikä vilunväreitä.
Näistä ihanista asuista on myös vauvojen kokoja ja minä ainakin pukisin omani mieluusti lämpimään villabodyyn ja housuihin joissa on pehmoinen puuvillainen sisäpinta ja laittaisin päälle vielä suloisen villatakin ja damaskit. Sitten ei tarvitsisi paljon ihmetellä josko vauvaa paleltaa. Villa säätelee hyvin ruumiinlämpöä joten se ei myöskään ole liian kuuma. Myös pojille löytyy Nona K´sta vaihtoehtoja.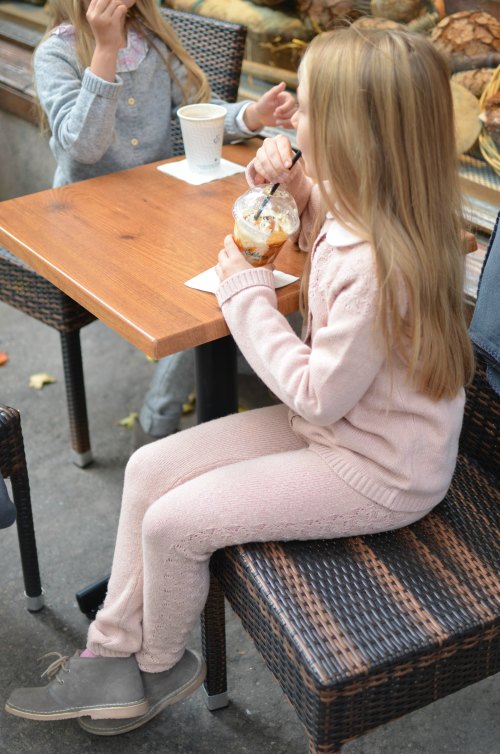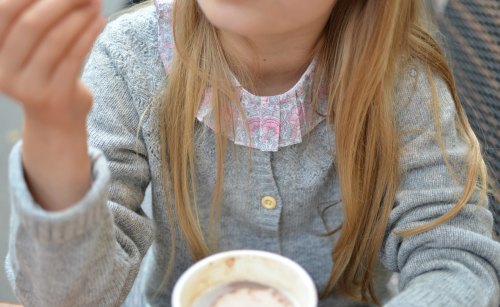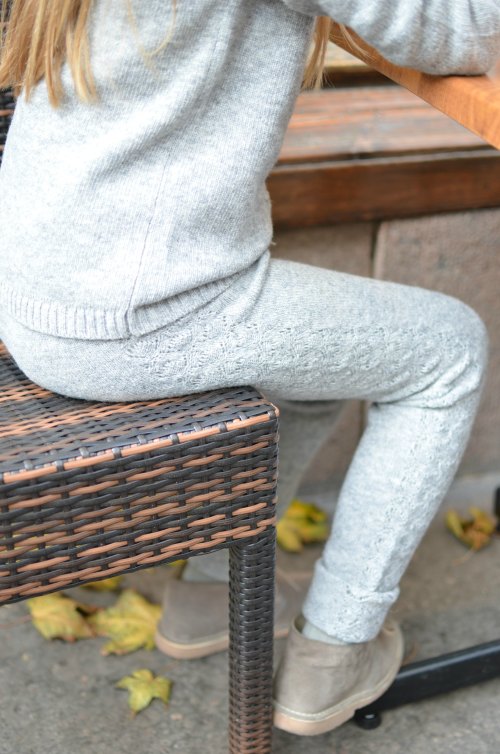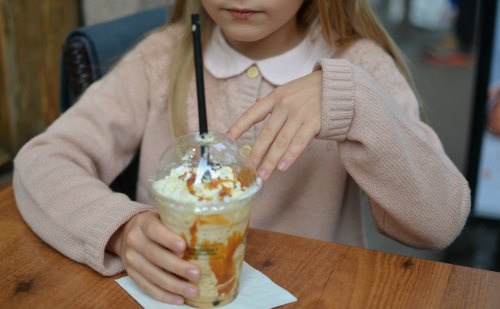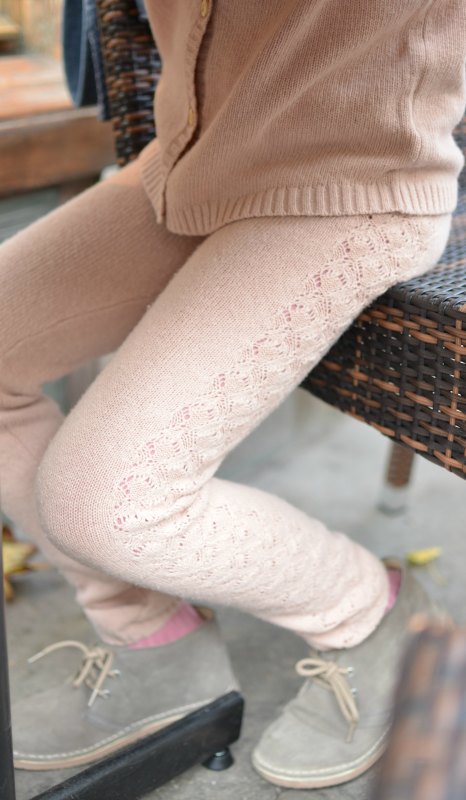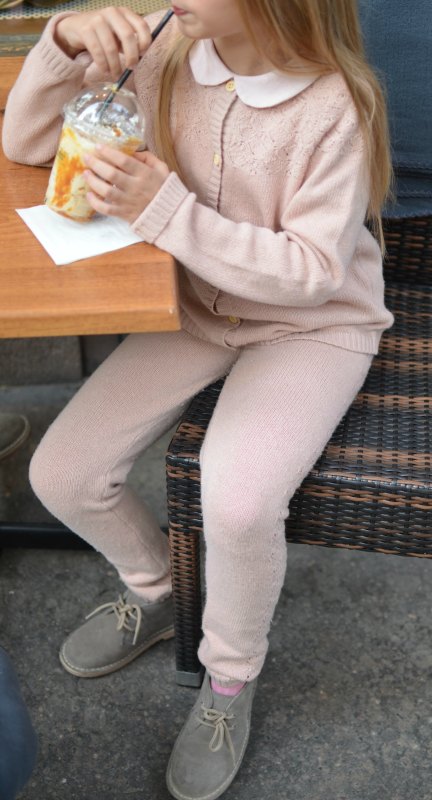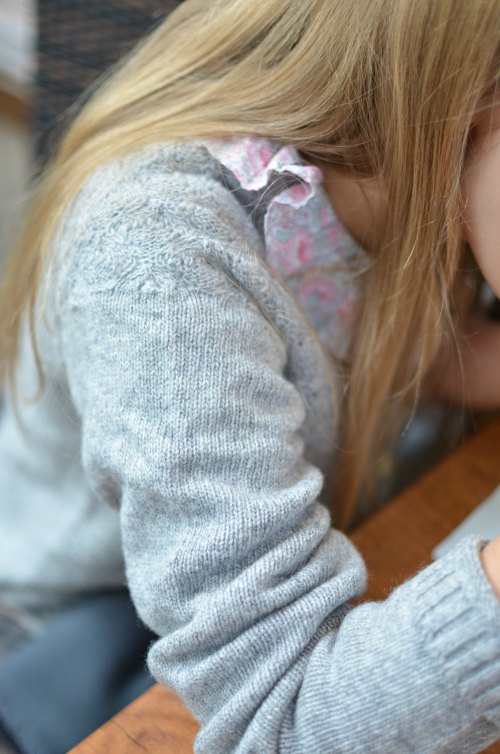 When I buy clothes for my children I often think how they will feel on. Obviously there are party dresses and fancy clothes but for the every day wear I just always think what would feel comfortable, warm but not hot and soft. These woollen cardigans & leggings from Nona K are so pretty, so comfy and very useful. The whole outfits have been pulled on dance clothes many times, the perfect warm cover for a ballet leotard and tights. Just put the child in the car and they are as snug as bugs for the drive there and bag. As a bonus they look very very cute! And they will be absolutely perfect for our ski-ing holiday this year too. But the girls like to wear these at home as " sweats" too and the cardigans look very pretty with just about everything on their own too. The brand is Noa Noa miniature and they also have warm under layers that are wool on the outside and cotton/ wool blend on the inside to prevent possible itching. They are on the list for the girls as I can imagine them being just perfectly warm for the snow season and under their ski-ing gear. 
Have a comfy day! 
Mukavaa päivää!
Lattemamma