I wish you all a very happy weekend! This week I put up and decorated the Christmas tree and filled our house with the scent of hyacinths & tangerines. We bought some take away hot cocoa and looked at the Christmassy windows of Stockmann´s, another loved traditions of our. I think the miniature village they have this year is very very cute!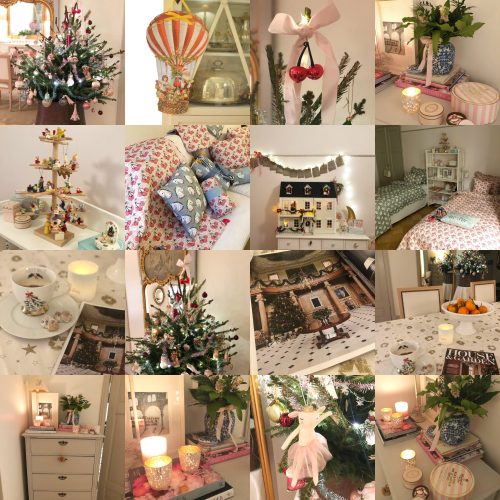 This Sunday we will bake some gingerbread cookies and perhaps even try to build a house. Let´s see how that might go. I have also started to do some Christmas cleaning. For me it´s mostly organising ( as I am such a cheat and have nam actual cleaner do the scrubbing)  and the organising is mostly in the girls room as usually the rest of the house is in pretty decent shape. I tried to take some photos for you but it was pretty dark. Will hopefully catch a better day on Sunday. I can not wait for the light in the new house. I have a feeling that taking pictures will be so much easier. Even my pantry has a window. Obviously at this time of the year the light just does not seem to be good at any place or at any hour. Every year the same dilemma. 
Anyhow I hope you have the best weekend! I´m looking forward to putting a fire in the fireplace tonight and having some glögi in front of it with the girls & hubby.
Lattemamma
p.s. The absolutely gorgeous new bedding from V´lody Oriental I tried to shoot for you and that you can see in a few of these pictures ( the one I have been raving about on insta) is now live for purchase ( international shipping by request too!) and free domestic shipping. They are the perfect Christmas presents and so easy to purchase whilst sipping your red wine and you even support a small local business! Go check them out! Also available on the Prologue shop in Helsinki.