Le weekend
by Sofia - in Random
Mais oui, it is the weekend again! Do you have fun plans? My Friday includes things like morning coffee and her famous cinnamon buns at a friends house. My smaller goddaughter is shopping clothes from my older goddaughter there ( they are 1 & 2 so they start shopping early). I am a huge believer in preloved clothes. And luckily so are most of my friends. I buy pre loved for myself but especially for the kids it is so useful. I also sell my girls old clothes forward and also donate some. It makes sense to buy good quality kids clothes used like woollen Bonpoint winter coats that get fewer uses over the years but I also buy pretty blouses, pants and dresses etc. for them. What I did was I reached out to a few lovely ladies I follow on Instagram ( Hi!) who had older girls than ours but similar style. I point blank ( pretty forward of me) messaged them and asked them if they were willing to sell forward. I hope they did not find it weird or rude. I just love their styles and I think we all need to find our eco counsios ways in this world nowadays. I´m not saying I don´t buy new too. We have two girls the same size so we need pretty much double the amount in the same size. But I do find that if I can re-use something that was preloved then I will. Many places like Hamburg, Paris and Copenhagen actually have whole gorgeous pre-loved stores for kids brand clothing ( and obviously for adults too). They are so prettily decorated and look like proper stores instead of racks of used clothes devided by size. I love visiting! It is a different experience from flea markets that I have to admit are not quite my cup of tea ( especially for clothes for some reason, I know you can find anything). And there are online shops for buying used labels like Bonpoint, Jacadi, Marie Chantal, La Coqueta and much more like Littlest Luxuries. There is even a French lady who rents kids clothes. Which obviously is not useful for us but a smart idea for instance if you lived in Paris and took your kids skiing for one week in a year and did not want to invest in a Moncler snowsuit for just to be used for a week. Rent it. Brilliant! Anyhow I got a little side tracked about my weekend plans there. Maybe this is a whole different blog post waiting to happen.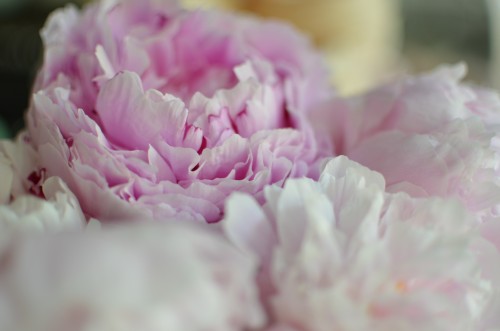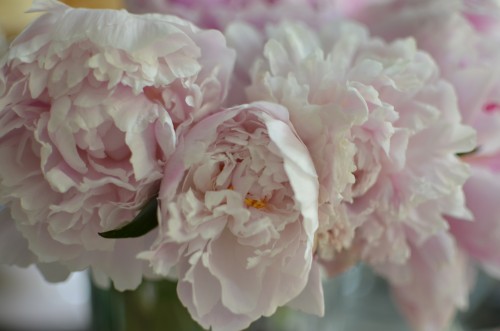 So after my breakfast ( that cinnamon bun!) I am going shopping for door handles for the new apartment ( oops, forgot to buy those) and then I´m having lunch with my mom. She is also taking me to Prologue because they got new corals and she promised to buy me a big one as a house warming present but I have to choose which one. As you may well know I love corals and shells. They are just gorgeous. And when I saw the ones Prologue got in I called my mom gushing and the best mom that she is she said I could pick one. They also just got some new photo frames. I had already decided that I will have printed and frame some gorgeous photos for the new home so brilliant to get a few new frames too. It´s fun to already be in the decorating part of the house a little bit.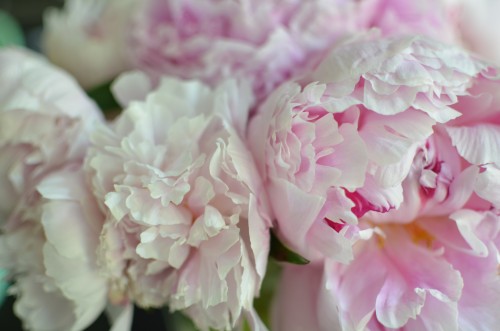 Saturday is my girls day with a friend, brunch and spa. It is my gift or a treat if you will for all that horrible packing done in January. Also sometimes we just need some girl time ( with champagne). Other than that I think my weekend should include flowers, hugs, kisses and perhaps a movie. And a long brisk walk might be in order too at some point.
Have a wonderful one!
Lattemamma
p.s. The pictures of the peonies are old but it is soon their season again.  ♥