Happy Birthday Lattemamma
by Sofia - in Random
It has been 7 years since I wrote my first blog post. Back then I talked about a child taking it´s first steps and learning on the way. And boy have I learned. At first I wrote 5 days a week and a post always came out in the mornings. I was still a stay at home mom as Bubble Gum was only a year old. I went back to work about a year later and still continued to write 5 days a week. If you write a blog or have ever tried, it actually takes a bit of effort and time as you have to take pictures, download them and then compose an actual post. But I loved it and still do. Then my kids got a bit older and did not have just one hobby. So I had to start giving a bit of my time to take them to theirs. I decided to post on Mondays, Wednesdays and Fridays. I still try to but sometimes it takes me weeks to compose a new post. I will try to do better this year. I noticed than when Instagram took over it sort of felt so much faster and easier to share new ideas there. But it is not the same thing. As I do love writing and sometimes I just feel like a caption is not enough. We need to share on a deeper level. I´m definitely not saying that my blog is a place where people necessarily come to read about something deep and meaningful but I hope you understand what I mean.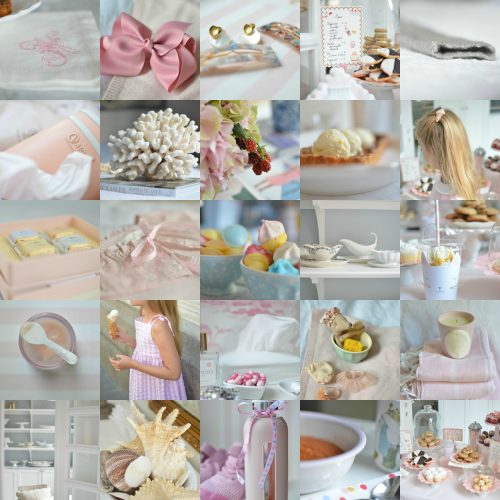 Throughout these seven years the blog has had a red string needled through all the posts that I have written here. I´m not sure if you have noticed it but it has always been there. It is what is in the core of my life philosophy. Kindness. I have been a not so secret advocate for kindness and I hope it has somehow rubbed off on you. I have very consciously kept this platform a lovely and sweet place. A few comments here and there throughout the years have tried to provoke a meaner stroke on my pages but I have taken my time and tried to answer them with a mental attitude of " when they go low we go high". And as I can surely count the negativity here with one hand, or at most two, I feel I, and you my readers, have accomplished our lovely space of kindness here. There is so much roughness in this world so we deserve a place of happy thoughts where holding hands with your child in the tram or getting your loved one a cup of coffee when they look tired can be considered a lovely thing and not corny or fake. I have found in you, my readers, a group of fellow ladies and perhaps a few gentlemen who share my view of hope that there is goodness around us. I have also found a group that are wise enough to know that a scented candle will not make this world a better place but it can make a moment better. Or that a few lines of happy thoughts read can take our mind of our worries. Make us forget for just one moment. And that is why I´m here. To bring a little reminder of the everyday wonder that is attainable to us all. To give you a place where people are kind and not attacking the way you choose to live. As a friend of mine once said and I may have quoted her here earlier " Lattemamma is like someone caressing your hair when you are having a rough day".  I find it such a wonderful sentence. As it´s not even an adult hugging another but kind of like the feeling you get when you are a child and someone caresses your hair while you try to fall asleep. It melts your worries away and makes you feel good for moment, peaceful and calm. I hope you find that here. If it´s just good ideas for dinner or for clothes then that is just great too. I´m just glad you are still here. If you have followed me from the beginning I would love for you to let me know!
Thank you so so much for being here and sharing the journey of Lattemamma with me. She is quite a nice lady isn´t she? I wish I could be like her.
Sofia
p.s. I will be spending this birthday weekend working in Chicago but I will be sure to treat myself to a perfectly pink cupcake from Magnolia Bakery. I might even bring home a few on Sunday to treat those who share their precious time with the blog.