Lady In Waiting
by Sofia - in Random
I was asked for book recommendations and I have plenty. But I wanted to start by sharing this book I just finished. Lady In Waiting – my extraordinary life in the shadow of the crown. I read it as an iBook but it´s also available on Adlibris ( as linked above) and surely other online bookstores too. As lady Anne Glenconner herself describes the book, it´s not the lavender scented memoir you would expect but it is a memoir of a woman who has lived the most extraordinary life,  in good and in bad. She has the most amazing stories to share and she was the lady in waiting and a great friend of princess Margaret too so if you are interested in Royalty you will probably be even more inclined to read it. But it is her life story not about the royalty.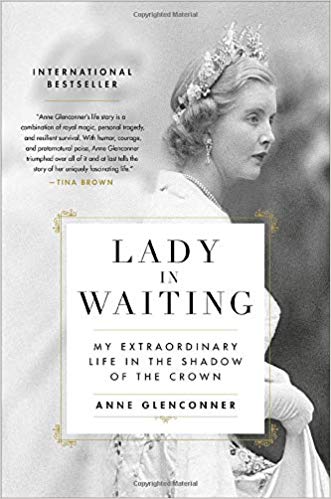 I will continue sharing book recommendations, also coffee table books and children´s books.
Thanks for reading and do keep commenting, it makes me so happy especially at this time! And as always I´m glad we have this space where we keep things classy and kind and not point fingers at each other or judge. You are the very best readers a blogger could have! We should start calling ourselves latte ladies instead of lattemammas!
Lattemamma