Island time
by Sofia - in Random
Yes finally we are leaving for the island! I can´t wait to just be outside all day long. To breath the sea air. To listen to the waves. To feel the solid rock under my feet. To walk outside my bedroom in the morning and to be outside, looking at the sea. I can´t wait to lie in the sauna. To smell the smoke coming out of the chimney mix with the air outside. Normally I would say, I can´t wait to just be with my family but I think lately we have been together so much I think I can´t just wait to sit outside and read a book by myself while the kids busy themselves with things they have not had a chance to do for a year.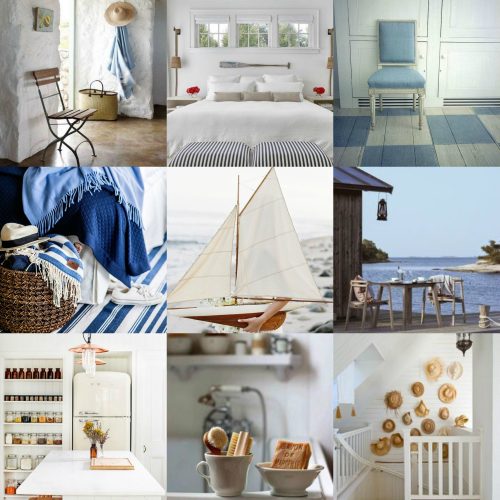 Tonight we will make the beds, fire up the grill and enjoy the sensation of freedom. At least there is not a very high risk of bumping in to anyone when you go outside your door.
Have a good day!
Lattemamma
p.s. Island inspiration pictures from Pinterest.