When you have been writing a blog for a long time like I have you may find yourself repeating the same things over and over again. What makes me happy? Good coffee, cozy candles, great books, silly movies, cuddles with my girls and husband, baking, party planning… the list goes on and you know everything on it a thousand times over.  I feel like I am always talking about unwinding with a good book, cashmere socks warming my feet, my favourite scented candle burning and some Christmas tunes playing in the background. It is true, these kind of moments do make me happy and they do make me feel cozy but when all the bloggers repeatedly gush about the same things they do get redundant.
How to inspire? How to be fresh and find your own voice and your own path? Now that we don´t travel, we don´t find our inspiration from our favourite cities or by stumbling up on something new, I feel like we are on this repeat loop. I personally have actually found most inspiration in antique shops, in old books I already have, in old shows I have already watched and in back issues of interior- and food magazines. They somehow take me to a better time, if you will, and make me feel all warm inside. I am all for living in the now and dreaming of the future but at the same time I do find joy in old photographs and even looking back at some old blog posts. I moved a few old Christmas posts to the featured link on the right hand side bulk. That Christmas spent in Paris feels so bittersweet this year as we had planned to go. To do it again now that my dad was still barely up for the travel ( he is turning 87 in January). But instead we have a different. most likely just as lovely, celebration planned in the country side.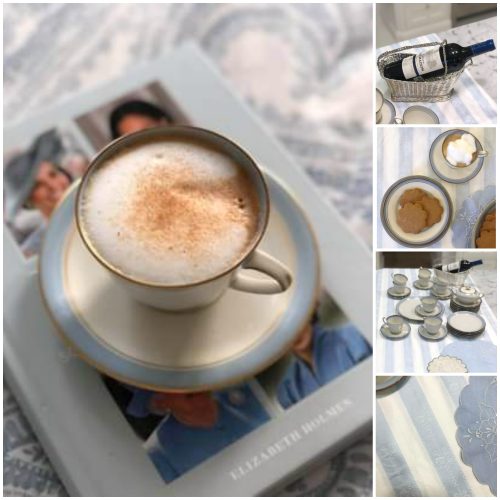 But I´ll get back to where my train of thought left the rails. How to find new inspiration when you don´t really see new things? Where do you find yours? Have you turned your wishful head towards 2021 in the hopes for a better year ahead or are you, like me, looking back in time and finding all the good emotions the memories bring back? I think this year calls for all the traditional recipes we have loved on previous years. All the classic movies. All those old school Christmas books. But by clinging on to the past and leafing through antiquaries for old books and antique shops for old dishes, have I lost my ability to inspire you? Or do you find you might understand exactly what I mean? Things were not necessarily always so good and easy in the past either but the memories and the lovely things that passed on to us have persevered in the times. And they made it through, our ancestors made in through wars and illnesses and to me it gives hope. These old things I find that spark joy in me like purging sparks joy in Marie, they are tokens of a time that perhaps was not easy but they survived. And my back issues of Christmas recipes and decorations just make me feel cozy. 
Have the loveliest week dear readers and thank you for stopping by and leaving your two sents in my comments section. They always make me happy!
Lattemamma
p.s. Pictured a few of my finds on our Friday trip antiquing with my mom. I was over the moon to find such pretty things that spoke to me. Antique and vintage finds are always just that little bit more special I think.