I have a closet full of knits, pullovers, cardigans, turtle necks, twin sets…you name it. So I can´t really reason another purchase for myself. My everyday outfit most often consists of pants, jeans or a skirt and a knit or a button down shirt so I have already cultivated a good collection over the years. I love that gorgeous knits are abundant at the moment. There are the very high end cashmere´s you buy and keep forever and then there is a whole range of great looking options at high street stores. I wanted to share a few cute finds I am not  buying ( I am not buying I am not being I am not buying…) but browsed and would wear with joy if I had some space or need.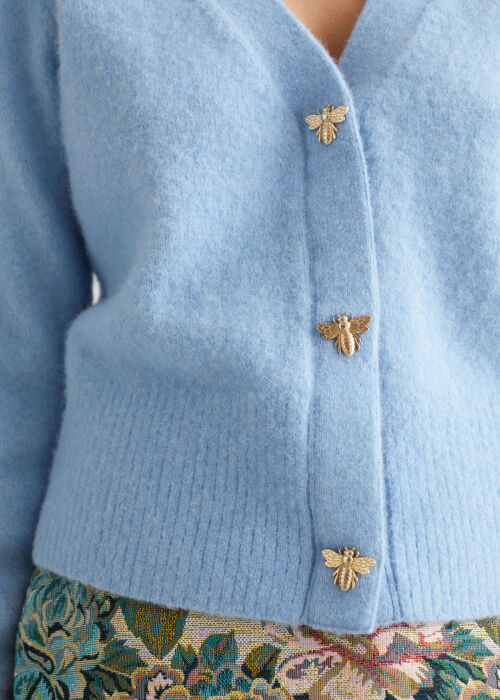 The buttons!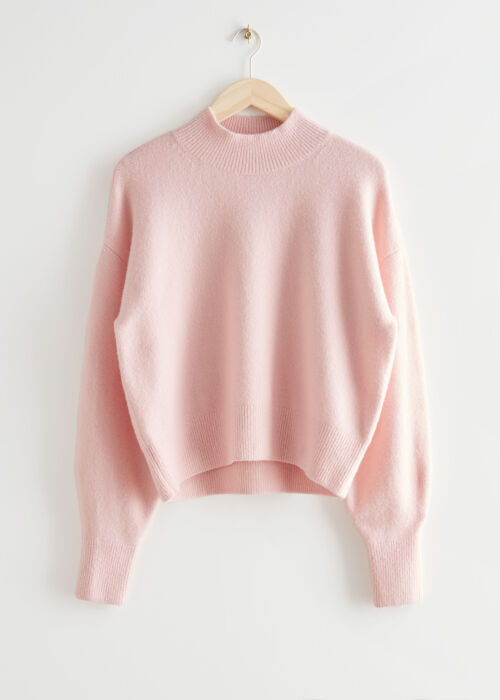 A simple pink knit always makes ones day.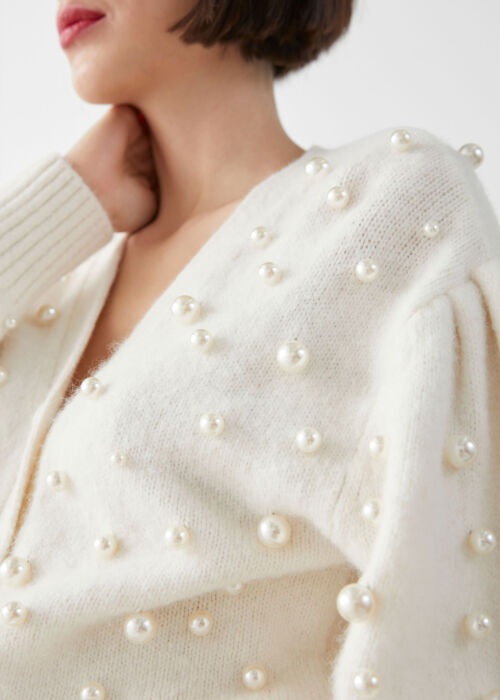 For the pearl lovers!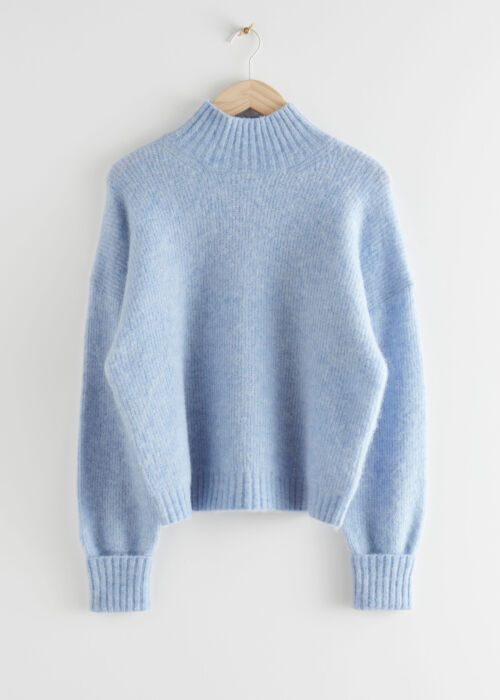 To pair with sweats or leggings for a cozy night in ( or a day). Or night and day. I have a similar one in cashmere that I wear on repeat year after year. Also great on a cooler summer day with white jeans or shorts.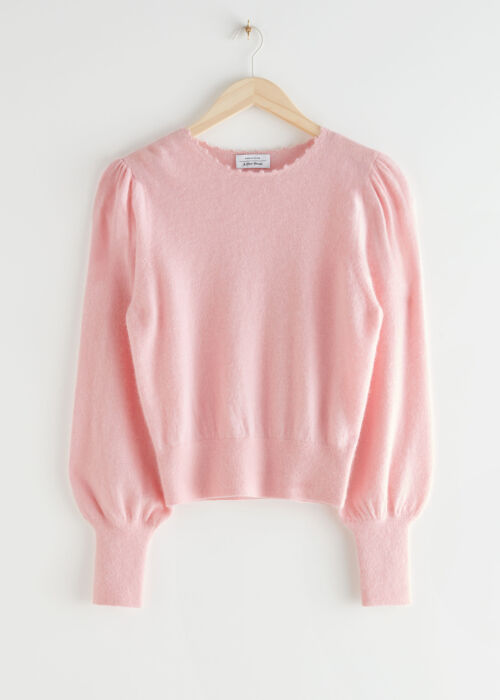 For the girly girl. Very feminine and delicate.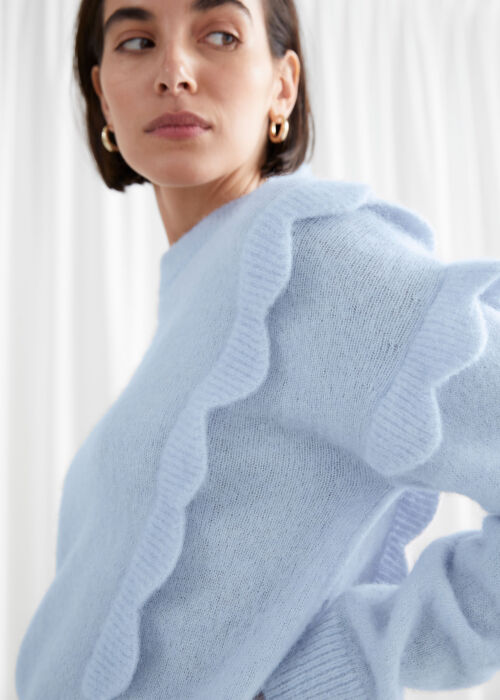 Teasing me. My colour & a scalloped detail. 
Very chic and very The Queen´s Gambit.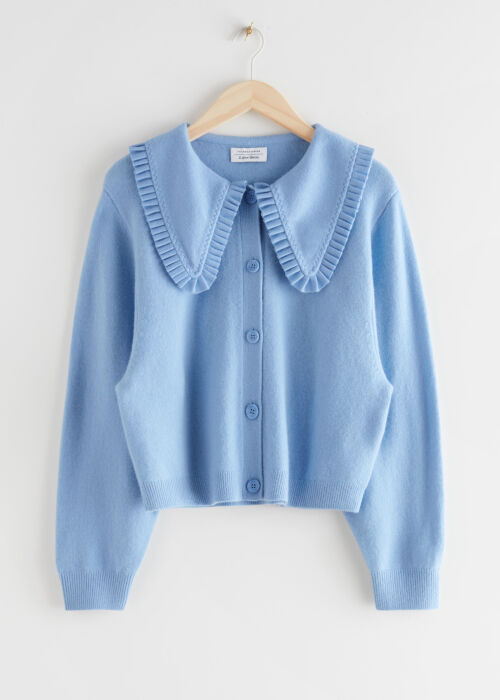 Great colour and great structure on the collar. 
The one all the American Grandmillenial style influencers are buying in all the colours. 
These are all from & other stories and you can find them here with plenty of other lovely models and colours. I personally love all the collarless blue ones the most but all of these look lovely. The large collar trend is lovely and very Grandmillenial but I find it perhaps suits a petite person better than myself. But who knows. The bee buttons are just pure gold ( not literally) and I love the scalloped detailing on the baby blue knit. I am not sure about all the materials in these as I was just browsing by look. If I was buying I would consider that too and look in to it.
Have a lovely day!
Lattemamma
p.s. Tomorrow a request post about caring for your knits!