Caring for cashmere
by Sofia - in Random
I had a request to post for cashmere care and it´s actually not the first time so I will jump to it! I actually was sure I had written one but I could not find it so perhaps it was only in my head. I think the number one rule of any wool care is to wash less. Wool is happy with just hanging outside in fresh air after use. But obviously any item needs washing from time to time. With cashmere my rule of thumb is, if it´s so thin you can see trough it then definitely wash it by hand. Thicker cashmere´s & wools I just wash in the machine´s delicate wash ( silk & wool cycle or on some machine´s it´s called the hand wash cycle). When in doubt wash by hand. And always use a specific wool & cashmere detergent. I have bought mine at The Laundress in New York but any brand you like will obviously do. It just lasts a long time as it´s not used as often as other detergents and a little goes a long way. As with any laundry you work with its a good idea to pre treat your stains. If you machine wash then it´s recommended to turn your items inside out and to put them in a wash bag. I must admit I don´t always do this as I tend to gather more than  one item to wash when using the machine and I don´t want to crowd a mesh bag. But you should! Dry laying flat. I also iron my cashmeres in a delicate wool setting. I have not read anywhere it´s recommended but I do as my mama told me to. I´m a good girl ( insert a wink face here).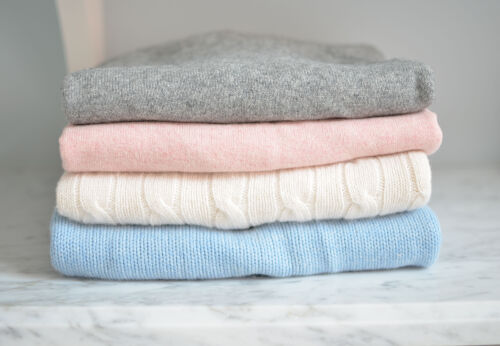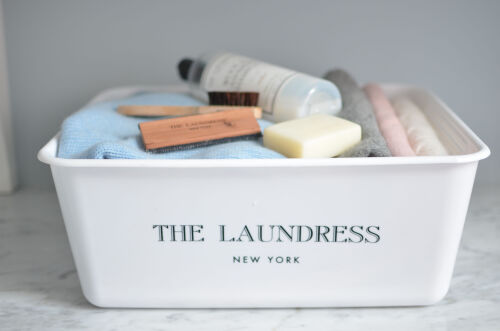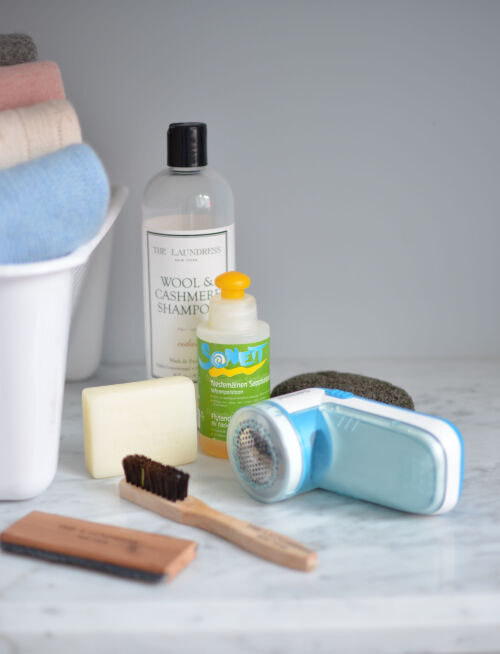 When you buy cashmere you have to come to terms with the fact that it´s a very fine wool, which makes it so soft and luxurious, but also more prone to pilling than rougher wools. It does not necessarily tell you anything about the quality of the item per se if it pills. It´s just something you have to decide to live with. I personally use a cashmere comb for my items but I also have a sweater stone that works really well for heavier wools and other items like blankets etc. and an electric de-piller but that I usually only use for stronger materials, not the very fine cashmeres. To use these just lay the material you are working on flat and only work in one direction cleaning your tool of choice as you go. De-pilled pink cashmere fluff makes an excellent cotton candy for little plush toys and dolls when attached to a cut down paper straw. I know this because I´ve seen Bubble Gum do it.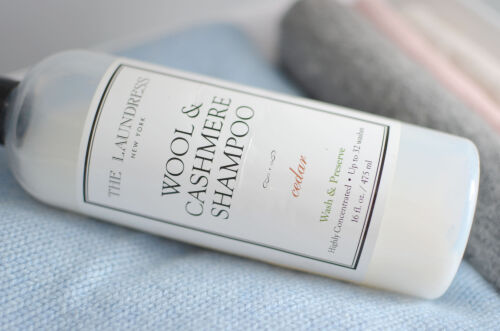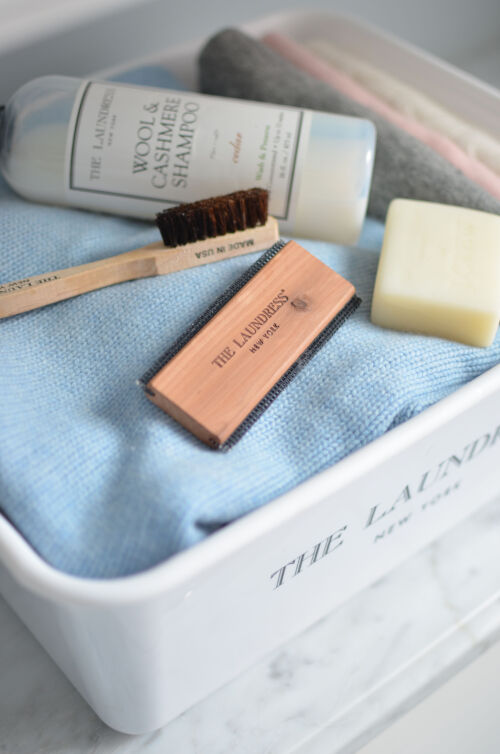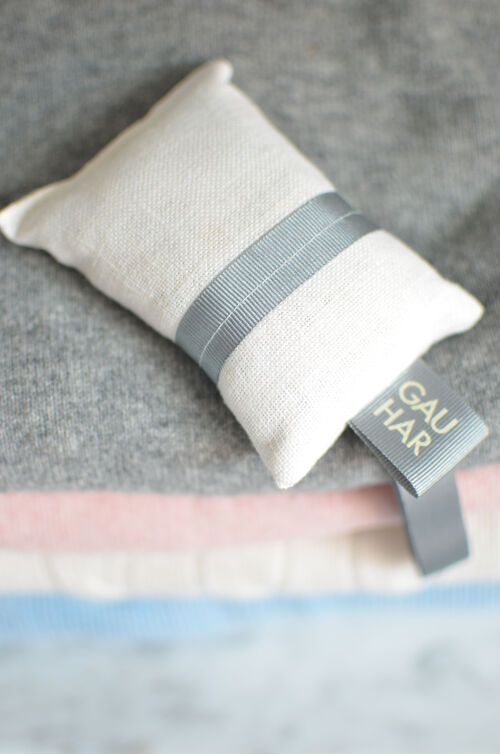 I love these scented sachets by Gauhar Helsinki and keep them with my knits in the cupboard. 
I´m going to link a tutorial for you here from The Laundress. They make great videos for all your washing and cleaning needs. 
I hope you find this post helpful. And I hope you have a lovely day!
Lattemamma