My beauty products
by Sofia - in Random
I asked on Instagram if you were keen on knowing my current beauty products and the answer was 100% yes. I even got many answers so I take it it's a subject you may be keen on. Me too! I always love knowing what products people use or what they have in their fridge etc. I will be doing a little insta story about them but I though I might share a few links here too. I actually buy many of my favorites online lately and Niche Beauty has been a favourite source. It was also recommended to me by an insta friend, so what a community it is.
First up I would like to say that I wholeheartedly believe that any good beauty routine is not only based on products. It is as much what you surround yourself with in the whole. I know I know, it sounds all hippy and pretentious. But I honestly believe that surrounding yourself in beautiful things in general, like lovely words from a book, great nutrition, peace of mind and body movement. Choosing the company you spend your time with or the surroundings you live in. It does not mean you have to have a marble palace and a private chef and PT to be balanced in your beauty routine. I just think that if you surround yourself with beauty it sort of becomes your life. If that makes sense. Second of all any good beauty routine just like exercise is only as good as it's execution. No potion will help your skin if you don't apply it and no running program will help you go further if you don't actually put the sneakers on a go out.
Then let's get to it. I don't have an eight step routine or hundreds of products I use. Nor am I any expert in this field what so ever. So here are just some products I like to use lately.
Westman Atelier is my new favourite make up brand. I was lucky enough to pop to New York so I could try the foundation colors on my skin. I love the stick but it is a high cover, so if you have perfectly beautiful skin and are looking for just a light sheer cover then perhaps look elsewhere. I don't use it daily but it gives you a beautiful even skin. What I love even more is the baby cheeks blush sticks that double as lipstick. I have a peachy Minette and the darker a bit like a light rosy plum called Petal. Both are so pretty. Minette had a bit of shine to it and gives you those perfectly peachy cheeks but Petal is such a great classic blush and it doubles as the perfect lipstick for a nude lip. Especially when I mix it with a long time ( inexepencive) favourite Lanolips tinted ip balm ( in perfect nude). I am looking forward to trying more Westman. It's a clean product range. I also have the Westman Atelier face counter stick in Biscuit.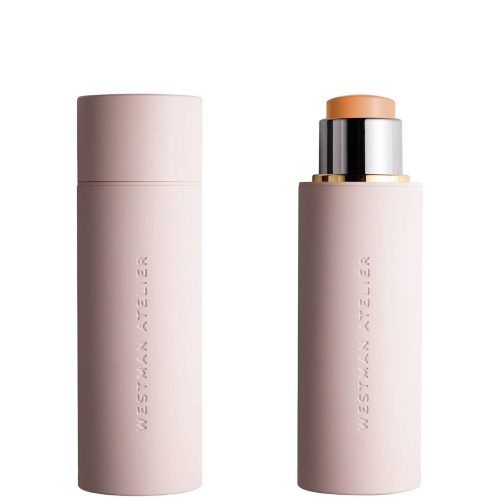 I have dry skin so I am very in to moisturizing masks that I use weekly. My current two favorites are Aurelia Overnight recovery mask and Antipodes Aura Manuka Honey Mask.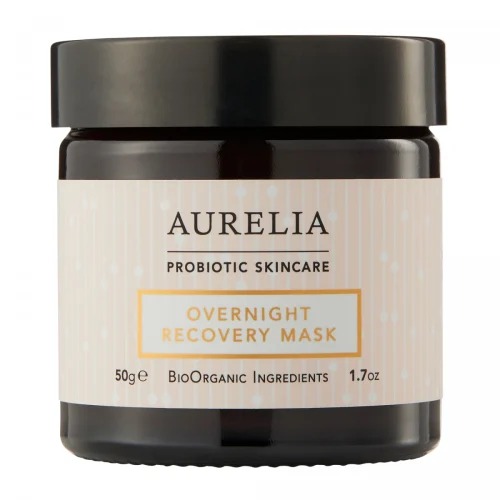 I also use Antipodes Reincarnation Pure Facial Polish & Exfoliator with a little brush for exfoliating my face, maximum once a week as my skin is sensitive and dry so it works for me best not to over exfoliate. For dry lips I use the French Girl rose lip polish and Laneige lip mask. My body exfoliator, I love, is Herbivore´s Coco rose body polish. I'm on my umpteenth jar. It's a pretty packaging meets great product meets affordable price combo! I also dry brush my skin, something my mom taught me in the 90´s so not new to that. I think it's great for blood circulation and lymphatic drainage or something but quite honestly it just feels good on my sometimes itchy skin and it's a habit I like. My mom always said it's the best prevention for cellulite and even though I am in no means thin I don't have a lot of that so perhaps it works. It might also be just genetics.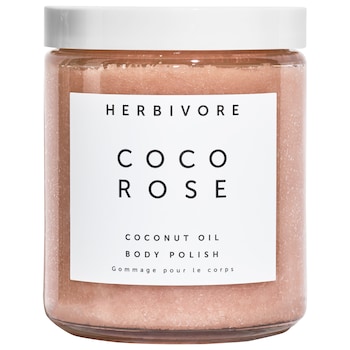 My favourite cleanser Vanderohe No.1 Purifying cleansing oil just ran out. It is such a yummy product with a great scent. I will treat myself to a new bottle along with my favourite facial serum oil from the same company. I am using La Mer´s oil cleanser at the moment but not the biggest fan. It's ok not just anything I'm super excited about. I also like Laponie´s milk cleanser which is also fantastic! It's made in Finland and comes with the prettiest packaging. Laponie also does a face oil 100% worth trying. On my trips I always use the travels sizes Fresh soy face cleanser that has the best scent too and is a long time favorite. At the moment I am using Evolve Organic hyaluronic acid. It feels moisturizing on the skin although I have heard the amount in those products will not highly benefit your skin.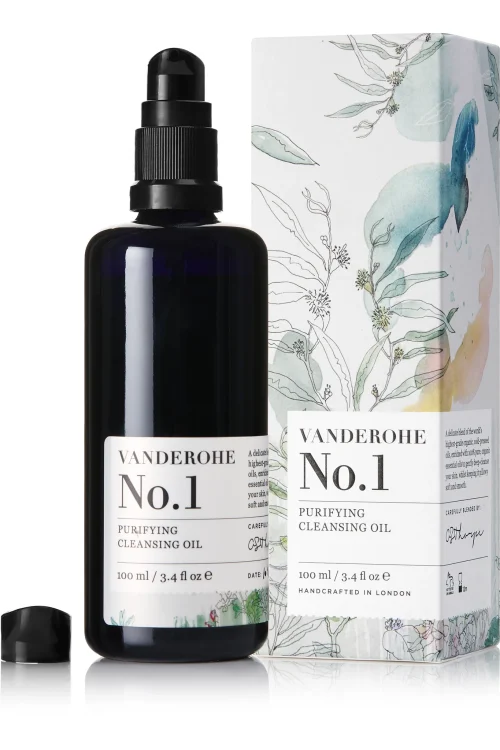 I am a long lasting fan of rose water that I spritz on my face in the morning instead of washing it. I also got the Bobby Brown toner as it has a pretty packaging and cucumber sounds like it belong on my skin. To be honest, it's not bad but I am not hooked either.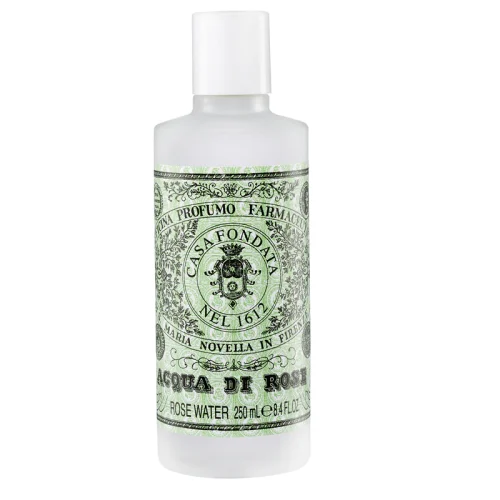 When it comes to serums, oils and creams I am in a bit of a looking for that great product phase. I know many say now that oils are not good for you but my skin loves them. I mix and match and try things out but a few products are a constant for me and those are from the pharmacy. I use Avene cold cream on my face, yes my skin is that dry, mixed with some oil. I also love their eye cream year after year. For my body I have used Ceridal lipo lotion for probably 20 years and it has been my savior. It's a recommandation for my fellow atopic´s who can not go a minute after a shower without adding something on their skin. As it's a lot. It's a cream but waterless so it has an oil consistency and is clear. If it is ever discontinued I might not survive. Nothing fancy in that department.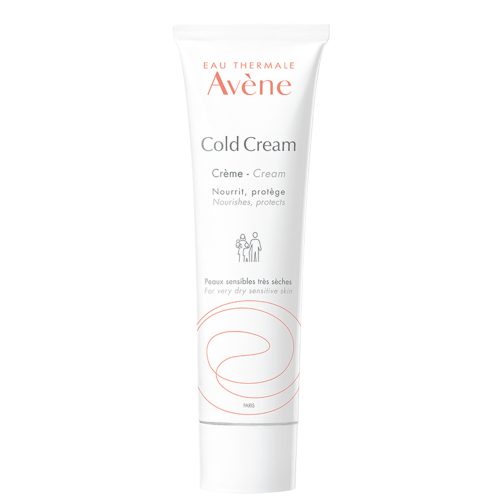 I eat a few vitamins and I think you either do or don't. If you find them useful then go for it. The only one I highly recommend is a daily vitamin D. Mine is in a spray bottle and when I spray on some rose water on my skin in the morning I also spray it in my mouth. I personally also take magnesium, chromium, sink and some others. But what I do like too, they are a supplement, not a vitamin, is Aime´s French Glow and their Hair and Scalp boost. One jar has 60 capsules and lasts you for a month as you take two daily. They are mixtures of probiotics and other ingredients so I think taking a daily probiotic or adding some natural ones to your meals might do the trick. But I like these, they are easy to take and as we well know a healthy gut is the bases for great skin and hair. I think these are good. It may well just be a plasebo effect but after using them for a while I feel my skin and scalp have been less itchy. I will however not recommend any supplements or vitamins as I am no expert and everyone's needs are so different. Except for that vitamin D!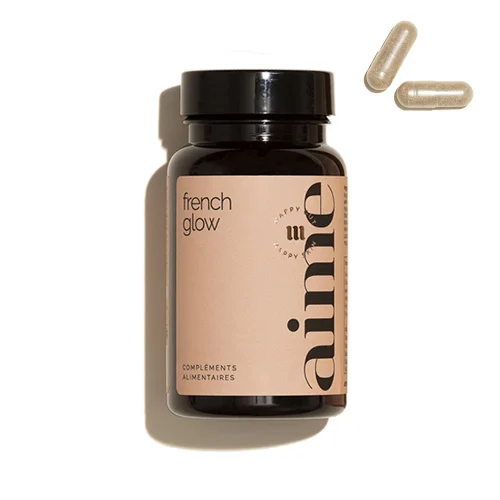 My favourite beauty products also include a silk pillowcase and silk scrunchies for my hair. Yes, I did just say a pillowcase. Silk as a fabric does not absorb any moisture from your skin and leaves no pillow marks on your skin. It's also great for your hair. The same goes with silk hair ties as I always sleep with my hair in a bun. No breakage. I am obsessed.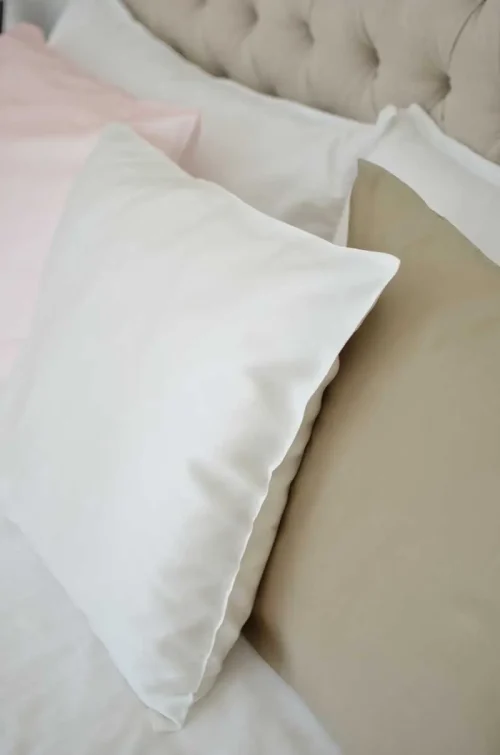 So there you have it, a few of the things I'm currently using.
Hope you found this somewhat helpful and I'm saving my instastories on highlights so you can also watch the introduction there.
Lattemamma