Usempikin teistä on toivonut  silloin tällöin kommenttiosiossa, että jakaisin ideoita illalliskutsuille ystävien kanssa ( jos tästä on jo vuosi aikaa niin voiko silloin sanoa, että parempi myöhään kuin ei milloinkaan…). Tein toissa vuonna uudenvuoden lupauksen, että kutsumme ystäviä taas useammin kylään kun pikkuvauva-aika on ohi. No tämä ei ole toteutunut ehkä ihan niin usein kuin olisin toivonut, mutta systemaattisesti yritämme pitää siitä kuitenkin kiinni. Ongelmaksi blogin kannalta muodostuu kuitenkin se, että kun kutsuu kavereita dinnerille ei välttämättä kehtaa kaivaa kameraa esiin ja pyytää vieraita odottamaan, että on saanut kuvattua ruuan. Niinpä illalliset jäävät usein dokumentoimatta. Joskus kameraan kuitenkin tallentuu vaivihkaa muutama kuva.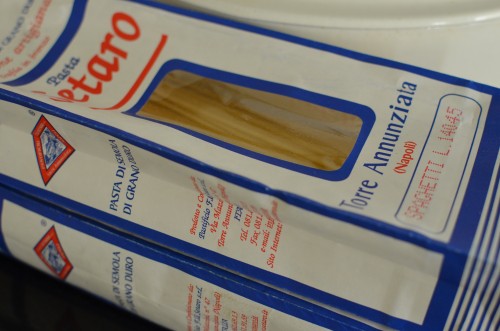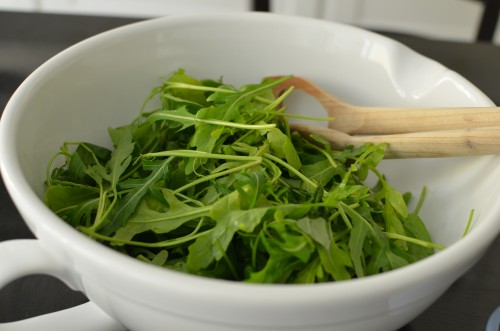 Viikonloput ovat kaikilla usein täynnä ohjelmaa ja olemmekin todenneet, että näppärintä on kutsua ystäviä lapsineen niin sanotulle after work dinnerille. Eli tavalliselle arki-illalliselle. Silloin voidaan avata pullo viiniä rennon ja maukkaan ruuan seuraksi. Grillattu kana lisukkeineen tai pastakulho keskellä pöytää on sopiva ateria. Jälkkäriksi riittää hyvä jätski ja vaikkapa tuoreet marjat. Näin ystäviä tulee kutsuttua useammin jos ei aseta itselleen liian suuria paineita kasailla hienoja jälkkäreitä ja alkuruokia. Toki kunnon illalliskutsuillakin on paikkansa ja niiden suunnittelussa ja toteuttamisessa on oma viehätyksensä. Mutta jos koskaan ei tyydy vähempään kuin täydelliseen, tulee ystäviä ajanpuutteen vuoksi kutsuttua paljon harvemmin. Olemme myös kutsuneet ystäviä kylään ja tilanneet valmiit pitsat. Joskus yhdessäolo on siis tärkeämpää kuin ruuan valmistukseen käytetty aika. Ja usein hauskimmat illat muodostuvat kun lähistöllä asuvat ystävät kutsuu kylään ihan ex tempore. Syötyään valmiiksi lapset voivat leikkiä omia leikkejään tai katsoa vaikkapa yhdessä jonkun kivan leffan sillä aikaa kun vanhemmat vaihtavat kuulumisia. Meille on kuitenkin tärkeää, että illallinen aloitetaan yhdessä ja myös lapset istuvat nätisti pöydässä kunnes heistä jokainen on syönyt valmiiksi. Asiaan kuuluvat kiitokset osaa jokainen esittää kauniisti ja pyytää lupaa poistua pöydästä. Sitten aikuiset voivat höpötellä rauhassa kun lapset puuhailevat omia juttujaan.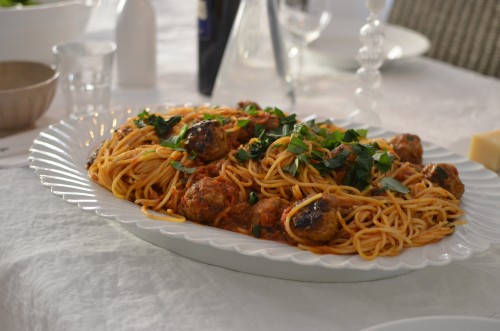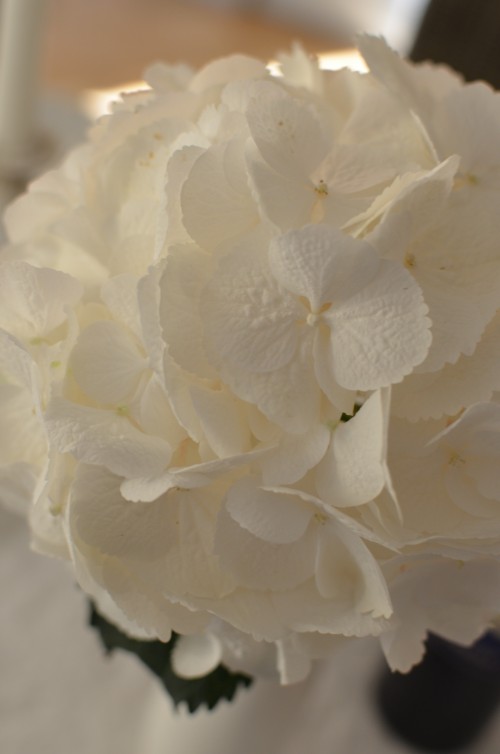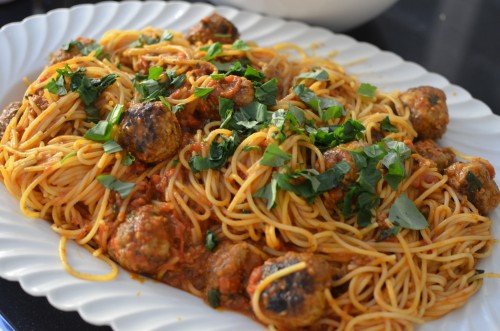 We have realized that if we want to invite our friends over for dinners the best option is usually a weeknight because everyones weekends are always booked way in advance including ours. We like to do it very casual, an after work dinner with kids. No hassle, just a simple pasta or grilled chicken with sides and some gourmet ice-cream for dessert. Here are my little go to tips for casual dinners with friends.
♥ If you arrive from work almost the same time your guests get in it´s a nice idea to open a bag of some chips ( I like to serve Kettle´s black pepper) or veggie chips that are very pretty. Or maybe just some olives and a drink. Prosecco or cava is a good choice, or maybe whatever wine you are serving with the meal ( a GT is always a classic too). So your guests can sit down and relax while you boil the pasta or heat the dinner.
♥ Have some fresh bread on the table and a plate with good quality olive oil sprinkled with Maldon salt for dipping. I like a fruity and a little peppery oil for this.
♥ Open a bottle of wine even if everyone just drinks a little glass. It makes dinner feel special and if there is wine left you can always use it for cooking ( or have a glass in a bath the night after!).
♥ Buy some nice sparkling water like Pellegrino that has a lovely bottle and serve it with ice and lemon. Easy and makes you feel like you are in a restaurant.
♥ Light candles even if it´s a light summer evening. It really makes for a festive spirit. Music is always good too. I like anything from Frank Sinatra to Buena Vista Social Club to Hôtel Costes soundtracks ( if it´s raining something bit melancholic like Billie Holiday is perfect). Keep it low in the background.
♥ Buy good quality ingredients and make a simple dish. If you have really good cherry tomatoes you can serve them just as and the same goes to anything. The better the ingredient the less you need to do with it.
♥ If I´m not serving a salad as the main course ( say chèvre chaud with strawberries, walnuts, avocado, spinach etc.) I like to make a big green salad. No need to add anything else than a tangy vinegar. It´s goes with every meal. Use your imagination and mix it up a bit with different greens and toss some herbs in there too if you feel like it or happened to have some in hand.
♥ Don´t hesitate to invite people over for pizza and ( a special) beer drank from the bottle. It does not have to be fancy and you don´t always have to cook. It´s just fun to have friends for the kids to play with and for you to chat with. It makes week nights feel like a little getaway. Trust me on this. People don´t judge if you did not have a cleaning lady come over before they visit.
♥ Everyone loves ice-cream and fresh berries. Or sorbet. Maybe get a few flavors and do a tasting. A chocolate mousse is very easy and fast to whip up too and always goes down like a charm ( just make it the night before or in the morning if you have time). My recipe is here.
♥ I like to end the dinner with and espresso and some dark chocolate. It leaves a good aftertaste. It´s actually sufficient enough for dessert and you could always just get a few cookies or maybe lollipops for the kids. And I love the individually wrapped amaretti cookies you can find in Italian deli´s. They are pretty, a great pair with an espresso and I like the sound it makes when everyone unwraps them. I mean these kind.
What are your tips for easy entertaining? Please share!
Onko sinulla jotain hyviä vinkkejä rennoille illalliskutsuille?
Lattemamma
p.s. After writing this I stumbled upon Emily´s post on the same subject. She had some similar ideas but also other very good ideas. You might want to check it out. I loved that she suggest to take a few bites from your cheese plate and leave a few olive pits so the guests will know it´s ok to start. And we also do that dishwasher thing. It helps so much with the cleaning after when you have an empty dishwasher waiting. My husband is the best ever after party cleaner. He actually somehow just cleans everything in to perfection without anyone noticing as the party/ dinner still goes on.