Joulu on hiljalleen hiipinyt myös meille tänne kotiin. Ilmassa tuoksuu mandariinit, joululaulut soivat, iltaisin iltateen sijaan lasissa on usein lämmintä glögiä ja kynttilät kimmeltelevät aina kun joku on kotona. Myös keittiöön on saatu joulun tuntua. Joku saattaa ehkä muistaakin Belle & Boolta viime talvena tilaamani jouluisen seinätarran. Tänä vuonna laitoin sen tuonne keittiön seinälle ja lisäsin siihen vielä White Companysta tilaamani led tähtivalot. Nyt meillä on todella tunnelmallista hämärinä aamuina ja iltoina kun pienet valot kimmeltävät keittiössä. Minua ei haittaa lainkaan, että keittiössä on sopivasti lapsekas tunnelma. Joulun aikaan siellä nimittän häärää entistäkin useammin pikku apurit. Pitää leipoa pipareita ja joulutorttuja ja tietenkin Lucia pullaa. Riisipuuron keittoonkin tarvitaan kavereita. Olkoon keittiössäni siis hieman taikaa ja tunnelmaa lapsille tänä jouluna!
Last year I ordered this Belle & Boo wall sticker and this year it moved to our kitchen. At Christmas time the kids bake with me there and like to help with making some rice porridge. I added some starry fairy lights to it and now it really looks cozy in our kitchen early mornings and nights when it´s dark outside.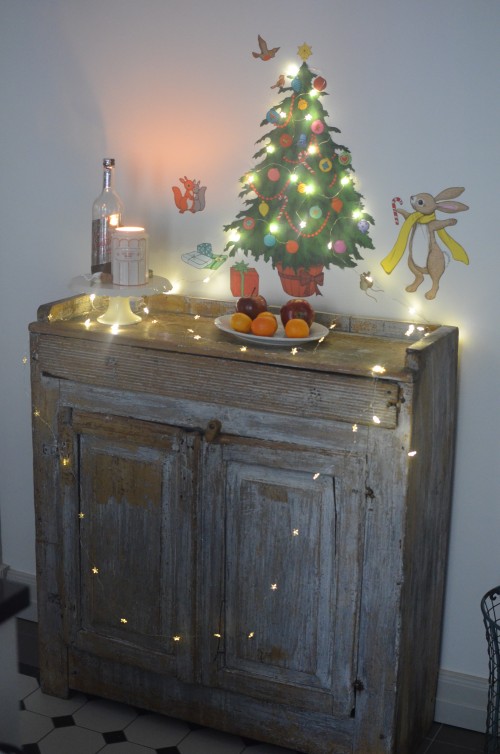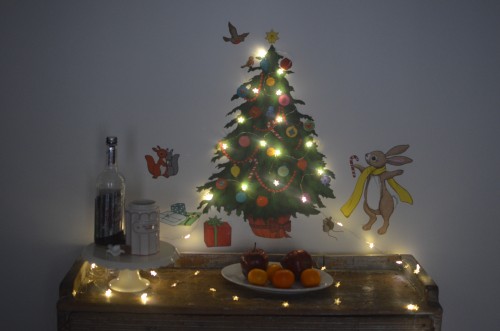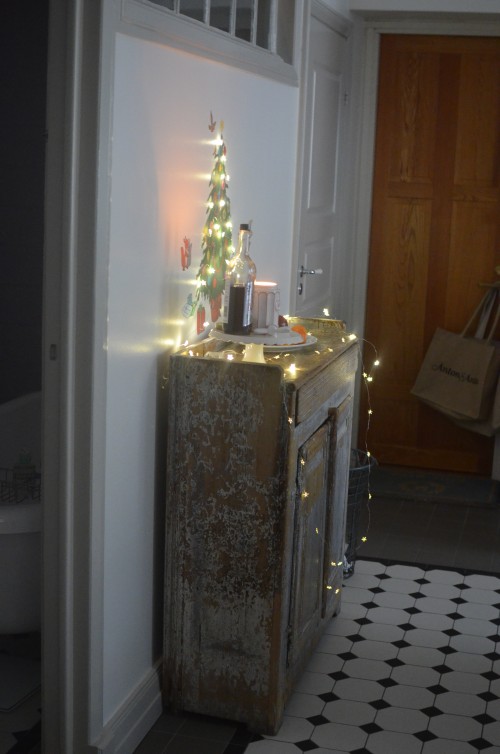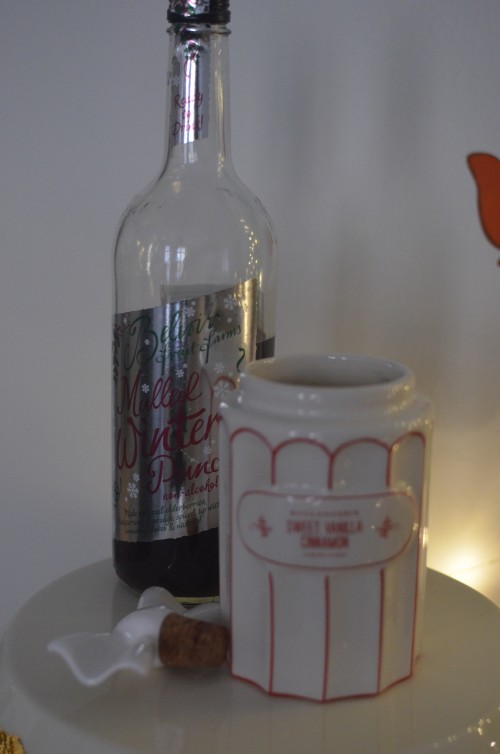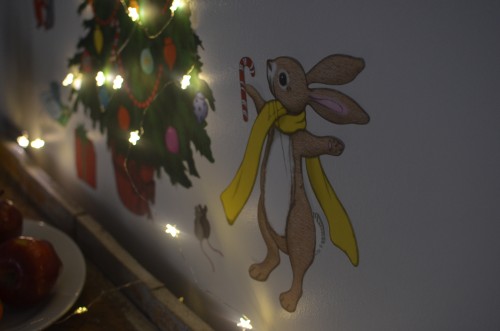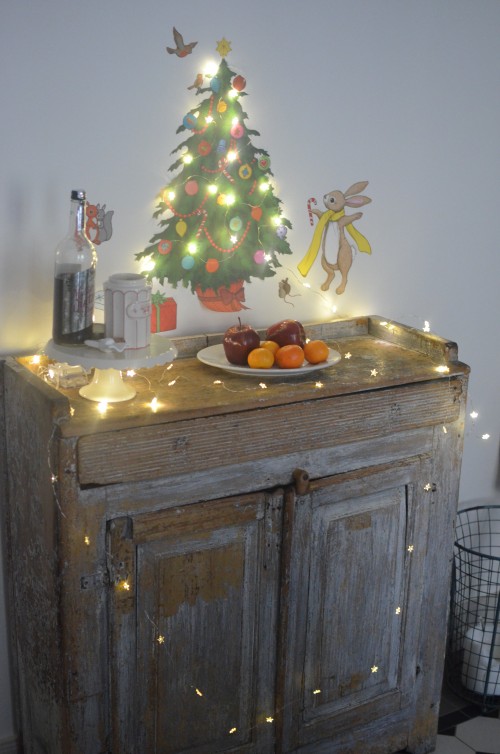 Tunnelmallista alkavaa viikkoa!
Have a cozy Monday!
Lattemamma
p.s. Tuon valosarjan kiinnittäminen oli helppoa, koska se on todella kevyt ja taipuu hyvin koska on ohutta rautalankaa. Nauha kulkee osittain seinätarran takaa ja osittain se on "kuusenkoristeiden" alla kiinni.