I was looking for dresses for the girls for my goddaughters christening. I found cute ones but they were not available in my girls sizes. So Katariina Alftan from Finnish Nona K. and I decided we could make them. She could, not me, as I´m useless at sewing. As I have said before she makes the loveliest things with her skilful hands. And these dresses are no exception. A very timeless model that looks just as cute on my girls even though they were clothes bigger that 6 year olds ( one of them still is but as she is taller than most second graders and taller than her soon to be 9 year old big sister she does not fit the little cute clothes category anymore).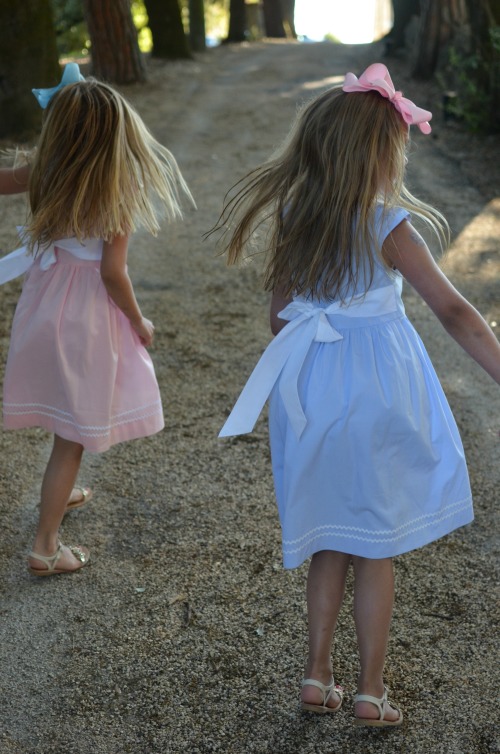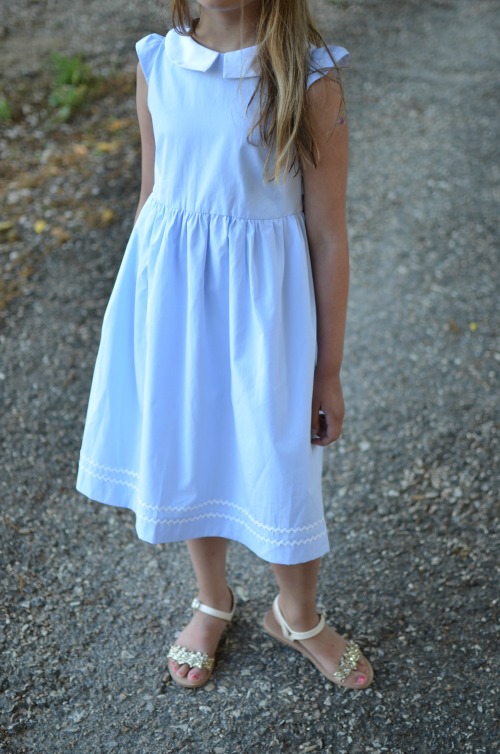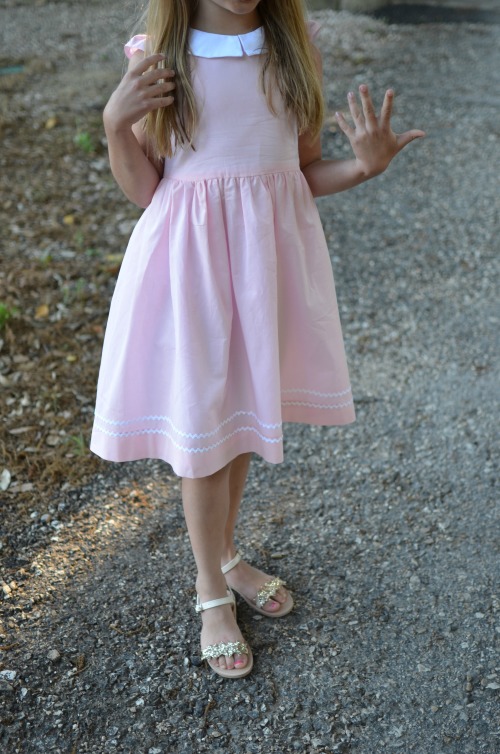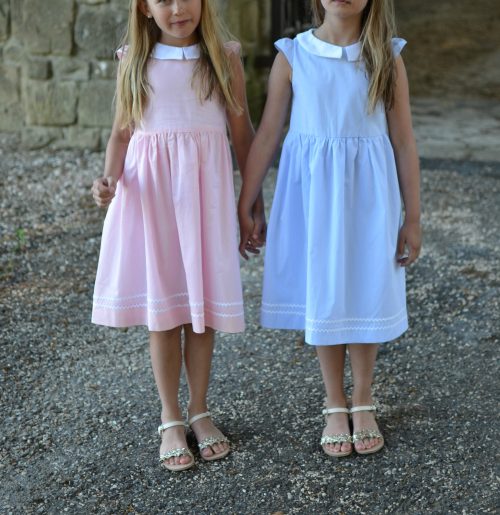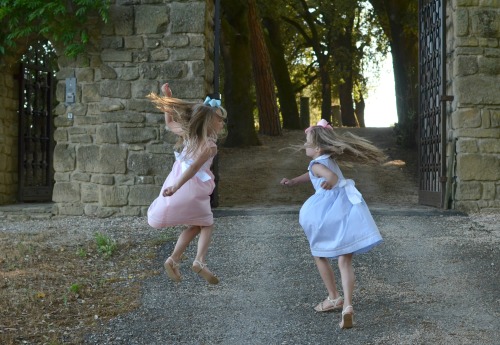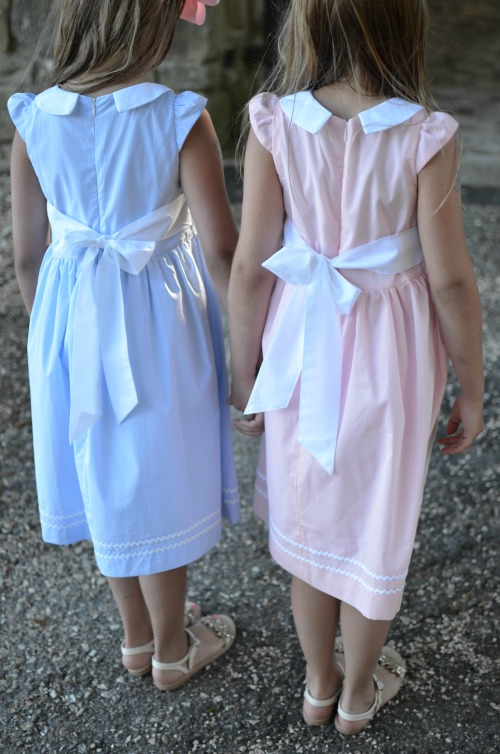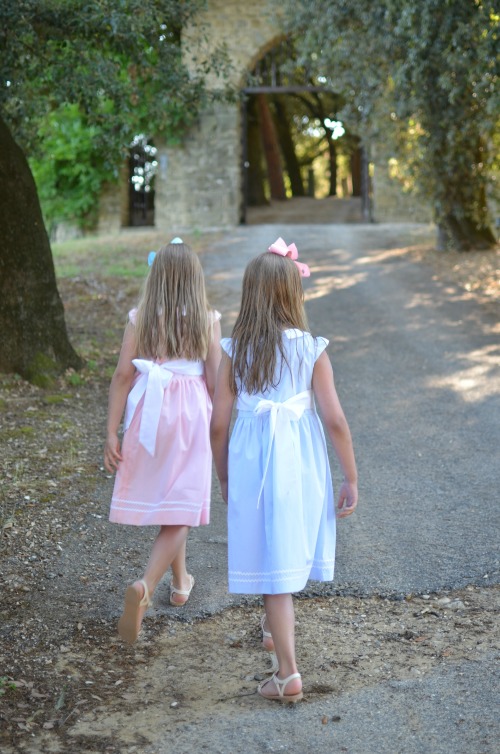 You can order these same dresses but basically Katariina can make anything you wish for. She works with different fabrics and knows how to make pretty much anything from different sleeves and hems ( so much so that I was all confused with the terminology so she just drew me ideas…). I think if there is a favourite skirt or dress or top she could also re- make that in a bigger size.
Is it not sad by the way that for girls over six years or eight in some cases the dresses that are available are often not very child like anymore. Even though they still are little girls who do not need to dress like teenagers. I will try to compose a post about brands that make child appropriate clothes in bigger sizes. It´s getting very relevant in my house now. I think my safest bet is to look at French and Spanish brands. But the eas
Have a lovely lovely day and weekend,
Lattemamma
p.s. I have finally answered your comments <3 Thank you for them. I truly appreciate them even if it takes me time to reply!