Last week I spoke about lavender sprays and freshly ironed sheets for the ultimate night time experience. Today I share a few ideas for sweet dreams and a lovely nightie I was generously gifted with some other beautiful products from the Gauhar Helsinki collection. It´s my favourite at the moment. Lovely linen, the best one from them yet in my opinion.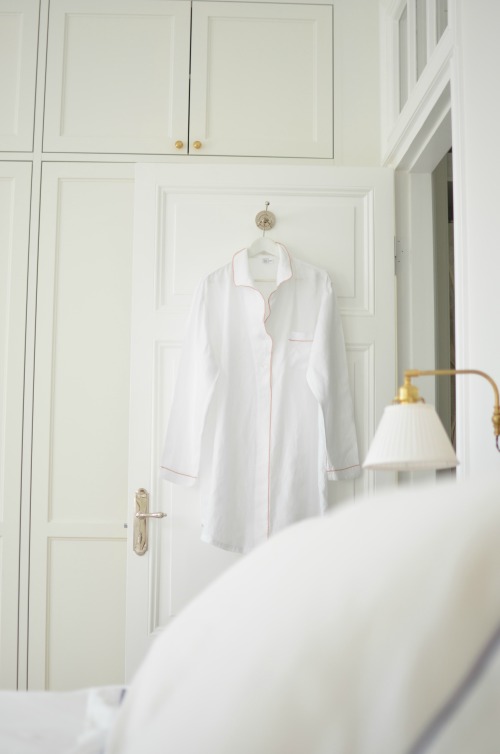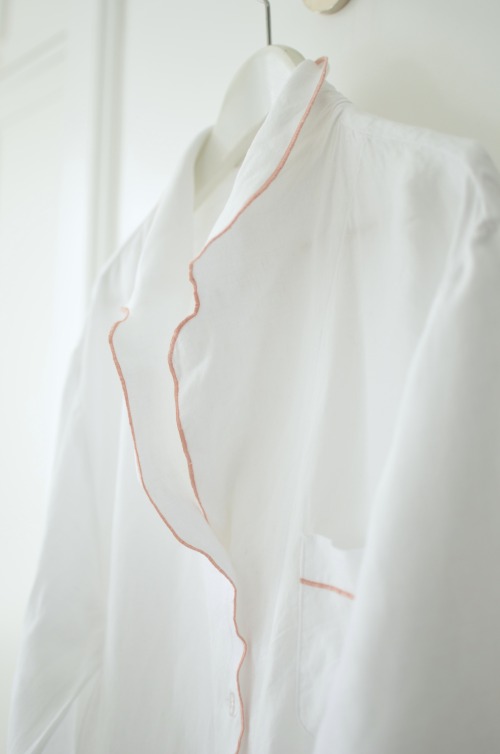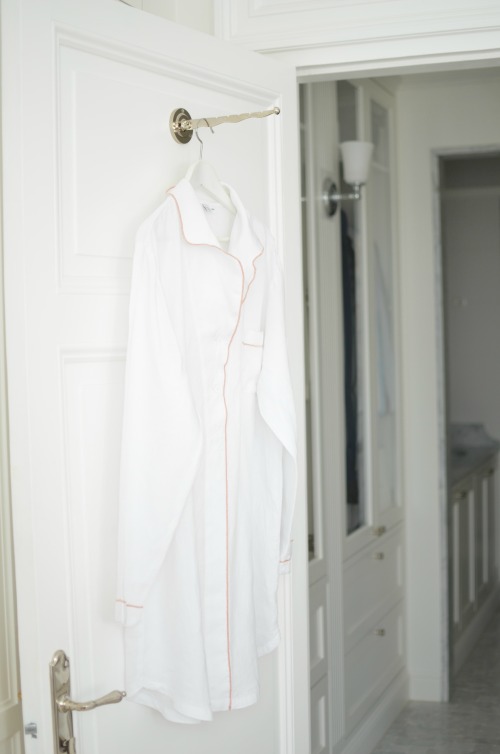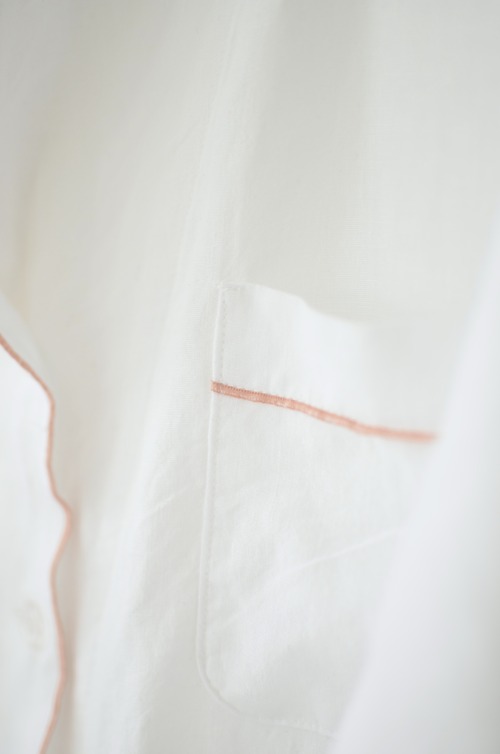 Have you been sleeping well lately? I´m generally a great sleeper. Now I find that I need to add fresh air and exercise to my days to acquire a good night´s sleep as just staying home doing almost nothing does affect me a little. So if I keep my days busy doing chores and add an exercise to my day I sleep better. Here is a list of things that might be helpful for a restful night. I´m not saying I do all these, but if you feel like you need some help for a good night then these might be worth a try.
♥ Go to bed and wake up at the same time.
♥ Put your phone away when you start your bedtime routines, maybe even leave it to charge in another room.
♥ Read a book. If you can find something that can make your mind wander and dream then it´s a good one. If it´s too exciting and you can´t put it down, maybe not the best for bedtime.
♥ Do night time yoga or meditate or stretch. You can find ideas for example on Pinterest. Look for things like yoga poses for better sleep etc.
♥ Drink chamomile or rooibos tea. Skip coffee, green- or black tea. Alcohol also affects your sleep. A glass of red wine at night might be ok but the more you drink the more restless your night will be.
♥ Make sure your room is at a cooler temperature. I always open our window when we start our night time routines (brushing my teeth etc.). I love sleeping in fresh air.
♥ Try an eye mask and / or earplugs. My husband and I love the Holistic silk masks sold by Prologue. They are the best masks! A bit pricy but well worth it as they also look great and brand new even after a year. They also have an anti age version that I might just need!
♥ The scent of lavender. Dab lavender oil on your pillow, keep a dried lavender bag by your bed or use the lavender spray. We also love love love this spray Cotton Candy keeps by her bedside.  Here is an adult version of it.
♥ Darken your room. Use blackout shades if you have.
♥ Make your bedroom a clutter free space where you feel at easy and not anxious.
♥ My  mom swears on sleeping socks. Cashmere socks are the softest and wool keeps your feet warm but not sweaty. We both ( my mom and I) use these. But they are so soft they are best worn mostly in bed as they wear out quickly if you use them for walking around throughout the day.
♥ Don´t eat just before bedtime. At leat not a heavy meal.
♥ Do your heavier exercise earlier in the day and do something less vigorous later in the evening.
♥ Go for a leisurely walk outside before you start your bedtime routines.
♥ Write a gratitude journal. Or just a journal to jot your thoughts down. You can try it with kids too ( I wrote that post almost exactly 3 years ago and it´s actually worth a read, quite current for this time)! And keep a pen and paper by your bed. If something pops in your head, perhaps a worry or something you must remember to do, write it down and let it go until the morning.
♥ Change in to a comfortable pyjama or nightie ( if you don´t sleep in the nude that is). Natural materials are the best. I absolutely love the new linen night gown I got from Gauhar. It´s perfect with it´s pink piping. And it looks good in the kitchen on Sunday morning making waffles too.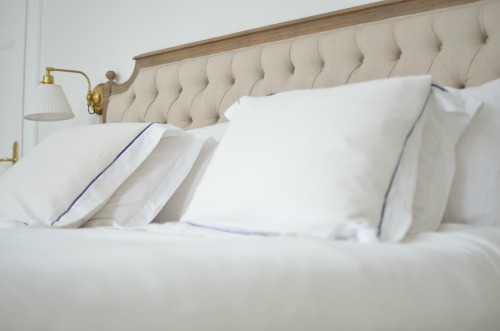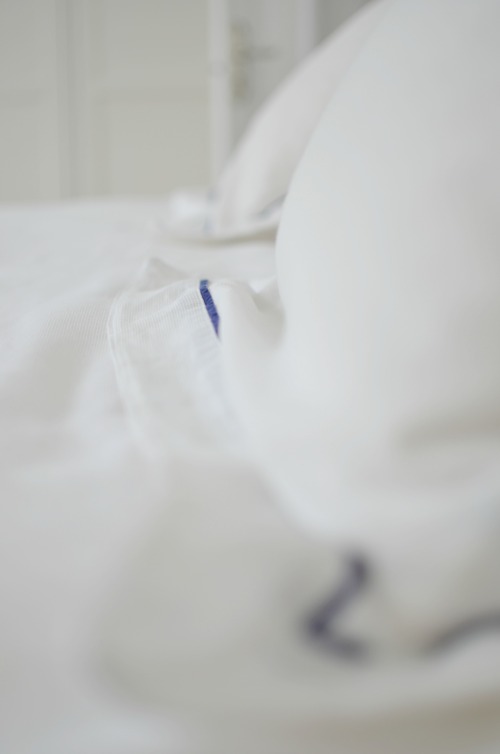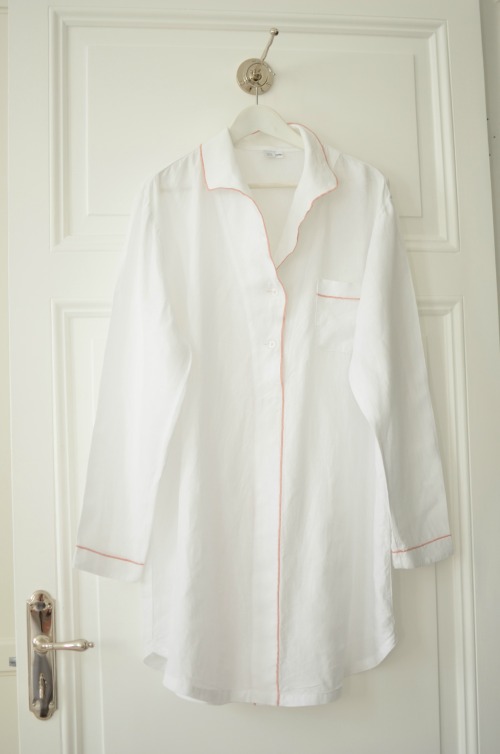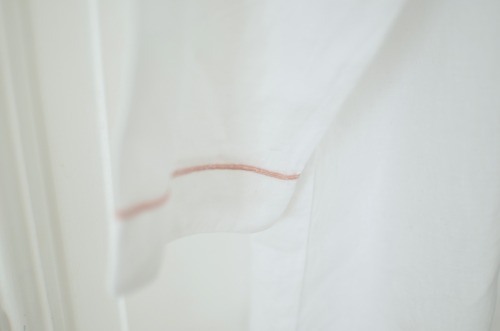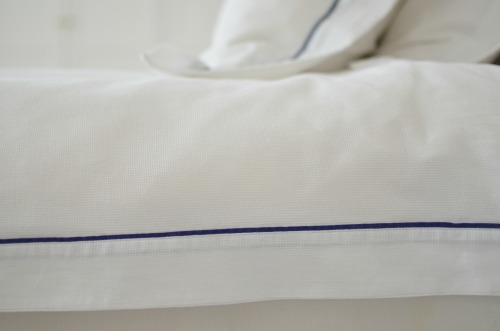 Do you have any must do night time routines for better sleep you might want to share?
Wishing you a lovely day and sweet dreams,
Lattemamma