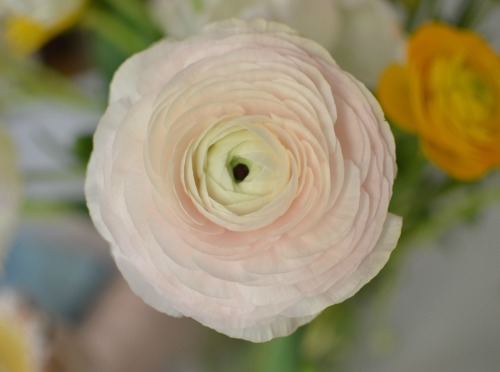 On this weeks Monday I posted my 1000th post on the Lattemamma blog. It means I have spent a few hours on my computer writing to you. Sometimes of my opinions, sometimes of foods I love, sometimes about parties and sometimes about the sweet little nothings and everythings of everyday life. Writing this blog has made me happy. Obviously as stated before it´s a given Lattemamma is not exactly the same thing as Sofia is. But it is a part of me, a big part. I always love a well curated art show, life style boutique or even a well curated life. Like a blog is. I´m so very glad you have been here enjoying this trip with me through stories of the things I have curated out of my life to share with you. In Finnish we have a saying you can´t pick raisins out of a bun ( just get the best bits) but blogging is just that. Here I can do exactly that. Pick the raisins and share them with you. I have the whole bun to eat but you get the best bits or maybe not always the best but the ones that go well with this blog of mine. Never the less I love raisins and I love writing this blog. So thanks for being here with me.
This week I was also happy to fly to New York briefly for work. Always a pleasure to visit that city. New York just makes me so so happy. I even had time to  catch up with an old friend over coffee at Maman café. Prettiest take away cups in town by the way.
And I visited the super lovely Gauhar Helsinki girls this week. So many gorgeous things online now. I got some goodies I will share with you later but check the collection out online before the best things run out. I loved pretty much everything they had ! I´m so happy when young women build businesses and thrive. It´s so inspiring!
Other happy thoughts included the pretty & sunny early Spring weather. Nothing like it to make people smile a little to strangers. I have started counting down the days until island season opening. I think it will be somewhere between 6-8 weeks now. I can not wait. My heart beat calms down and the wrinkles in my forehead decrease at the thought of island tranquility.
Do you have some fun weekend plans? Ours include a Friday night of doing nothing as our dinner plans got cancelled. I think we will all just watch some tv ( Voice of Finland anyone?) and most probably this setting will also include a crisp white wine, some gourmet crisps & an artisan soda for the girls. Fresh air and good food is also on the menu here!
Have a great one!
Lattemamma